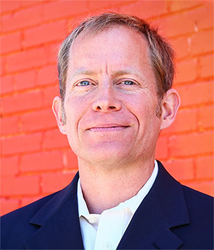 The bottom line is that government agencies are getting tougher in their enforcement of inappropriate employer background checks.
Dallas, TX (PRWEB) July 21, 2014
This past Tuesday, employment attorney Michael Melder of MelderLaw facilitated a luncheon roundtable discussion on "Background Checks: An Effective Tool, If Used Properly" as part of a monthly series of employment-related talks hosted by High Profile Staffing, a Dallas employment firm. The luncheon was held at the High Profile's conference center and attracted two dozen human resources professionals from the Dallas area.
Melder told attendees that government agencies such as the Equal Opportunity Commission are ramping up efforts to stamp out barriers to hiring and this includes the inappropriate use of background checks that lead to discrimination. The EEOC has taken action against several companies that allegedly have excluded individuals from employment based solely on criminal record checks.
Melder went on to discuss the use of social media checks by employers and that these needed to be used carefully as well. This is because the National Labor Relations Board's general counsel has already issued several memorandums discussing an employer's chilling impact on employee use of social media to discuss the terms and conditions of employment with other employees. In fact, Melder said the NLRB has already taken action against employers regarding enforcement of overly broad social media policies.
Lastly, Melder went over the use of credit checks as part of an employment background check. In particular, he discussed the Fair Credit Reporting Act as enforced by the Bureau of Consumer Financial Protection. This is statute imposes restrictions on an employer's use of consumer reports when making employment decisions. He said the good news is that the Bureau is still getting its feet wet with the legislation and hasn't done very much so far as it only took over enforcement of the FCRA in January 2013.
"The bottom line is that government agencies are getting tougher in their enforcement of inappropriate employer background checks. It behooves every employer to know where the lines are drawn and what checks are legal and what checks aren't. It could cost big time if its done wrong," warned Melder.
About Michael Melder
Michael honed his skills as a trial attorney working in some of the most respected boutique law firms in Texas. During his 15 years of practice, Michael represented healthcare, construction, manufacturing, technology, real estate and service companies and been involved in all manner of litigation, often with millions of dollars at stake. The largest part of his practice is devoted to the employer and employee relationship.
As an employment attorney Michael has conducted workplace investigations involving claims of theft, harassment, bullying, and poor management. He has drafted countless policies and handbooks. Michael has defended and prosecuted theft of trade secret, noncompetition, wage and hour, retaliation, discrimination, and other employment related claims. Michael has conducted workplace employment practice audits and defended clients before the TWC, EEOC, DOL, and USCIS.
He is the managing member of MelderLaw, PLLC.
He can be reached at 214-281-8770 or
MelderLaw, PLLC
6301 Gaston Ave
Suite 730
Dallas, Texas 75214