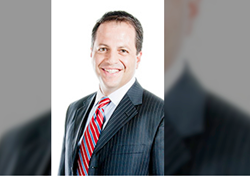 Right now, the mood is one of cautious optimism
MIAMI (PRWEB) February 01, 2017
Americans' economic optimism appears to have dodged a challenging presidential transition as Americans' economic optimism reached an almost the nine-year high in January. Miami Retirement Planner Michael Ladin examines this renewed optimism among retirees in particular, as well as resumed criticism of the county's 401(k) employer-sponsored retirement savings plan in a new blog titled, "Americans' Economic Confidence is up, Along with Renewed Criticism of 401(k) System."
According to Asset International, the optimism index improved 36 points to +117 in January among retired investors, while increasing 11 points among non-retired investors to +89. Fifty-seven percent of investors are now optimistic about economic growth—up from 45 percent in the third quarter 2016—while only 27 percent are pessimistic, down from 35 percent.
Gallup's latest Economic Confidence Index averaged +10 for the week ending Jan. 15, 2017, up from +7 the prior week and just one point below the nine-year high, reached in the last week of December 2016. Consumers report that they are more confident, and business leaders—who expressed mainly wariness just six months ago—are now expressing excitement, thanks to the new administration. According to Ladin's blog, Wall Street is almost ecstatic.
The recent upswing in economic confidence is a result of a significant improvement in Republicans' post-election confidence, Gallup reports. Independents have also become more confident in the economy, though to a lesser degree. And while they were more positive than negative about the economy before the election, even Democrats' confidence is up (+6). For Republicans, optimism is on the upswing (+17) and for Independents (+2).
While it looks like Americans' economic confidence may be shifting under a new administration, when the dust settles in early February factors other than politics will likely determine whether Americans—retired Americans in particular—become more or less confident in the economy in 2017.
"Right now, the mood is one of cautious optimism," Ladin says.
Economic confidence isn't the only news in the world of retirement. Renewed criticism of 401(k) plans is once again being voiced, as aging Americans wax nostalgic over the assumption that in the "good old days" workers had a better retirement system based on traditional defined-benefit pensions, although many retirement experts say this simply isn't true.
According to Ladin, critics claim that "the proliferation of 401(k) plans has exposed workers to big drops in the stock market and high fees from Wall Street money managers while making it easier for companies to shed guaranteed retiree payouts." They allege that the result is a lot of Americans, maybe even most of them, entering retirement dangerously underprepared. Some adversaries want to scrap the 401(k) system altogether.
However, others say that criticizing 401(k)s obscures the major difficulty in funding retirement: Regardless of what type of plan is used, people have to restrain their consumption during their working years to be able to consume in retirement.
Ladin says there is also a positive story to be told. Whatever problems the U.S. employer-sponsored 401(k) retirement system has, they are smaller than they ever were before, and here is why: The mix of 401(k)s, traditional pensions and Social Security is working relatively well for most current retirees. Roughly three-quarters of them say they're living comfortably, which is higher than the percentage of Americans of working age who say the same.
Using data from the Federal Reserve's Survey of Consumer Finances, it is estimated that senior households in 2013 had annual incomes 34 percent higher than senior households in 1989. Younger households in 2013 showed much less improvement over their predecessors.
In addition, saving among today's workers keeps rising. In 1970, people in the middle 40 percent of the income distribution had 33 percent of their annual incomes saved in retirement plans. Today their successors have 210 percent of their incomes saved. Even Millennials are saving a higher proportion of their incomes in retirement plans than Generation X'ers did at the same age.
Critics of 401(k)s frequently idealize the defined-benefit plans employer-sponsored plans have all but replaced. While it is true that 401(k) participants have more responsibility for their retirements than defined-benefit plans ever had, pensions had their own risks, according to Ladin.
"Companies sponsoring those plans could skimp on pension contributions, or allocate their investments poorly, or go bankrupt and leave plan participants short," he says.
The shift to 401(k)s has actually coincided with a large increase in the number of people with retirement plans: Most workers didn't have those defined-benefit pensions when they were the standard.
"People have a very distorted notion of how good things were under defined-benefit plans or how good they would be today if that system had continued," Ladin says.
"This doesn't mean that 401(k)s couldn't be better, or that public policy concerning retirement couldn't improve. But the improvements we should be considering would expand 401(k)-style plans to people who don't have access to them."
For instance, an effort could be made to help small businesses collaborate to offer their employees such plans. The 401(k) system has real strengths, and Americans should build on these plans rather than abandon them.
To learn more about retirement funding and financial planning, visit the Ladin Financial Group website, email Michael(at)ladinfinancialgroup(dot)com or info(at)ladintax(dot)com, or call (305) 444-4898. Ladin Financial Group is located at 2525 Ponce De Leon, Suite 300, Coral Gables, FL 33134.
About Michael Ladin and Ladin Tax and Financial Group:
Michael Ladin is Founder and CEO of Ladin Tax and Financial Group, a firm that focuses on assisting Florida business owners, baby boomers and retirees with sound retirement income strategies that work in a tax efficient way. Ladin is an investment advisor representative, and the Ladin Financial Group is a registered investment advisory firm. He is experienced in income planning, active money management, tax favored solutions, annuities, estate planning life Insurance & Premium Financing.
Ladin is the co-author of the Amazon bestselling book the "Ultimate Success Guide "and regularly hosts Retirement Radio's "Strategies for Financial Success" Saturdays, on NewsTalk 610 WIOD. Ladin was born and raised in Miami.
###