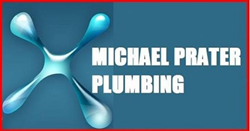 I will be donating my time by offering the discount off the labor. I wanted to find a way I could contribute and encourage the community to join in, as well.
San Diego, CA (PRWEB) April 13, 2014
Michael Prater Plumbing has been serving Orange County for the last seven years and has just announced the expansion into San Diego County. In conjunction with the expansion, owner, Michael Prater is conducting a water saving campaign to help with the drought that is being seen all over California.
Michael Prater Plumbing encourages the community to help the drought by preparing now during the months of April and May, before the hotter season hits. Michael Prater will offer discounts (up to 25%) to those who take preventative measures, such as installing water saving features like new shower heads, toilets, and faucets. "I will be donating my time by offering the discount off the labor. I wanted to find a way I could contribute and encourage the community to join in, as well," said owner, Michael Prater.
According to the April 2nd USA Today article, "Gov. Jerry Brown declared a state of drought emergency Jan. 17 and called on local water suppliers and municipalities to implement their water-shortage contingency plans. According to the most recent U.S. Drought Monitor, a federal website that tracks drought, 99.8% of the state of California was in a drought. More than 23% of the state is in "exceptional" drought, the worst category."
Michael Prater Plumbing offers a variety of plumbing services including toilet installation, toilet removal, sewer drainage, shower removal and installation, garbage disposal, dishwasher installation, slab leak repair, kitchen sink repair, tank less water heaters, re-piping, and gas line installation and repair. "My clients trust me, not only to diagnose the right solutions to their problems but also being the kind of person who they can leave their door open for," said Michael. "I like to think that I will be the one coming back year after year therefore I think about how my work will affect future visits. My dad has been in the plumbing business for over twenty years and I have often heard him say, "We are protecting the health of the nation and are doctors for the home," and it's true."
In addition to serving the plumbing needs of San Diego County, Michael Prater is active in the community and his church and volunteers weekly. He has done service projects in Mexico building items like simple slabs of concrete with a drain pipe giving water fresh enough to shower and clean clothes with in communities.
Michael Prater Plumbing is located at 482 Ocean View Avenue, Encinitas, California, 92024. For more information, please call 760-659-0807 or visit Michael Prater Plumbing's Facebook page.
About Michael Prater Plumbing
This is a locally owned and operated full service plumbing company. Whether it's a simple faucet leak or a whole house re-piping project, Michael Prater plumbing is the expert in that area.
About NALA™
The NALA is a full service marketing agency for local business owners offering new online advertising and small business marketing tools, great business benefits, education and money-saving programs, as well as a charity program.
PR Contact: Tiffani Tendell
ttendell(at)thenala(dot)com
805.650.6121, ext. 361