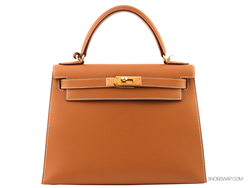 (PRWEB) November 28, 2014
SnobSwap.com, the leading website to shop high-end consignment boutiques online, is teaming up with Michael's, one of its prestigious boutique partners, to bring savvy shoppers a mega Cyber Monday flash sale.
This 24 hour flash sale will begin Monday December 1st at 12 a.m. Shoppers will get 25% off one item from Michael's. The promotion is limited to one item per person. Sale prices as shown.
Michael's inventory is curated by top merchandisers with decades of experience in the high-end market. Included in the flash sale are designer labels such as Chanel, Carolina Herrera, Christian Louboutin, Hermès and more.
According to Emily Dang, Co-Founder of SnobSwap, Michael's will be adding new items to their boutique on SnobSwap days leading up to the sale. Fresh inventory can be expected on the day of the sale.
Shop the Cyber Monday sale here.
ABOUT SNOBSWAP
SnobSwap is the premier online platform to sell and shop pre-owned designer clothing, handbags, shoes and accessories. SnobSwap is the only online marketplace that hand-selects the best consignment stores and top closets to sell online.
ABOUT MICHAEL'S
Michael's has over 60 years of unparalleled leadership in the consignment industry. Since 1954, Michael's Consignment has been dressing New York City's rich, famous, and fabulous in high-end designer apparel and accessories for a fraction of the retail price. Each item is hand picked for the highest quality and style and only items in mint condition are accepted.