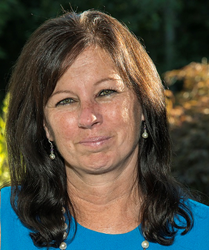 I want to thank all of the wonderful people I have had the honor and privilege to work with and become a part of the dream.
Seattle, WA (PRWEB) November 12, 2015
Five Star Professional partnered with Seattle magazine to identify and showcase an exclusive group of real estate agents who have demonstrated excellence in their field. Michelle Torset of Keller Williams Western Realty is among less than 7% of agents in the Seattle area to receive this recognition.
This willingness to be present for her clients speaks to her own personal motto:
"When we choose to listen to the needs of others, we are gifted with the opportunity to participate in the end result — creating memories and being a part of them," says Michelle.
"I want to thank all of the wonderful people I have had the honor and privilege to work with and become a part of the dream. I feel that the relationships that are built in the best interest of the client helps to make my company, The Torset Team. With a team of qualified agents, as well as a Help Line to answer all questions with our Executive Assistant stand out. Having agents available at the drop of a dime to help answer questions and agents to show homes when called. Availability and follow up are the key to our success," says Michelle
"My personal specialty is the Listings side of selling, as the "Production" we provide for the seller is top quality and will enable our team to sell the home for the most amount of money in the least amount of time. Our Team of qualified agents are Buyer Specialists and are ready to help serve the public with the most recent information available to help in the process of buying. "We believe in Education" to help guide the homebuyers and Sellers in the process and keep well informed," says Michelle
"The home buying and selling process can be very stressful. Five Star Professional works hard to identify those outstanding real estate agents that can make all of the difference. Five Star Real Estate Agents are experienced professionals that get top marks from their clients and get results," says Josh Kimball, VP Marketing, Five Star Professional
Michelle Torset's Five Star award profile can be viewed here.
Five Star Professional has been conducting market research to define and promote professional excellence in service professionals since 2003. Its Five Star Real Estate Agent award program is the largest and most widely published real estate agent award program in North America.
Real estate agents are awarded based on an in depth research process. Thousands of consumers are contacted to rate their real estate agent on ten evaluative criteria including customer service, market know overall satisfaction. Beyond a qualifying client evaluation score, real estate agents are evaluated on objective criteria such as experience, production levels and disciplinary and complaint history.
There is no fee to be considered or awarded. Visit http://www.fivestarprofessional.com for more information.