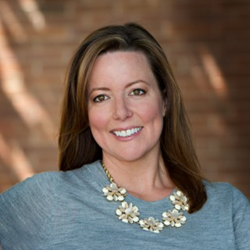 Icard offers concrete and practical advice for guiding children through this chaotic developmental stage while also building their confidence.
Boston, MA (PRWEB) August 12, 2014
Bibliomotion is pleased to present a new 30gurus course with Michelle Icard, author of Middle School Makeover: Improving the Way You and Your Child Experience the Middle School Years (Bibliomotion, May 2014). 30gurus is a virtual learning platform designed for "on the go" professionals who love to learn. 30gurus leverages the power of mobile technology in that courses are delivered via an app for iPads and iPad minis. The overall "class size" is kept intentionally small (up to 30) so that participants have the benefit of direct access to an expert as well as the value of peer-to-peer learning.
It's Not Your Problem with Michelle Icard is a guide for parents and educators to help the tweens in their lives navigate the socially fraught hallways, gyms, and cafeterias of middle school. This interactive course helps parents, teachers, and other adults in middle school settings to understand the social dilemmas and other issues that kids today face. Instructor Michelle Icard covers a large range of topics, beginning with helping participants understand what is happening in the brains of tweens and how these neurological development affects decision-making and questions around identity. She also addresses social media, dating, and peer exclusion. Using both recent research and her personal, extensive experience working with middle-school-aged kids and their parents, Icard offers concrete and practical advice for guiding children through this chaotic developmental stage while also building their confidence.
About Michelle Icard:
Author, educator, and social leadership strategist, Michelle Icard creates emotional relief for t(w)eens, parents, and educators by providing clear wisdom and pragmatic tools that ease stress and create connection. In 2004, Michelle Icard launched Athena's Path, a curriculum that helps girls navigate the tricky middle school social scene. Shortly after, she added Hero's Pursuit for boys, and in 2011 launched her website about how to parent middle school children: MichelleintheMiddle.com.
Athena's Path & Hero's Pursuit have been implemented in thirty schools, in five states, and have impacted over 10,000 students. Over 250 teachers have been trained to implement the programs in schools. Michelle regularly speaks at schools and parenting events around the country and hosts Right in the Middle, a conference for girls headed to middle school and their moms. She has also written curriculum for other national programs for adolescents, including Girlology and Girls Rock the House. In addition to her own blog, Icard writes for Your Teen Magazine, The Karina Chronicles, and Charlotte Smarty Pants. She lives in Charlotte, NC with her husband, 13-year-old daughter, and 11-year-old son.
About 30gurus:
30gurus is a virtual learning site designed for those who love to learn. The mobile courses are delivered via iPad and IPad mini only. The courses are active learning experiences, with the spark provided by the instructor, and the kindling by the participants, collectively. The results are predictably…surprising.
About Bibliomotion:
Bibliomotion is a book publishing house designed for the new publishing landscape. While many publishers work to retrofit old processes for new realities, Bibliomotion was founded by book-industry veterans who believe the best approach is a fresh one – one that focuses on empowering authors and serving readers above all else. Moving away from the top-down model that has dominated the publishing process for years, we give each member of the team – including the author – a seat at the table from the very beginning and in doing so, work side-by-side to launch and sell the best content possible, making it available in a variety of forms.