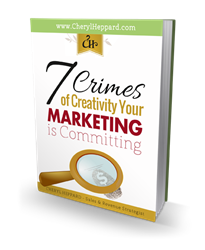 Heppard's success in business coaching and consulting reflects the resilience of an industry that is expected to grow by 83% over a decade.
Detroit, MI (PRWEB) November 03, 2013
The prestigious Wall Street Journal has featured successful Michigan business coach and consultant Cheryl Heppard in its popular online MarketWatch segment, citing her as an example of the growth of the consulting industry in a rebounding economy.
Heppard is a Michigan Business coach and consultant leading other business owners out of the receding recession to compete in today's growing global economy where more businesses are being created. "Consulting is an industry where most business owners can really write their own ticket if they have access to proven sales strategies and business building tools," Heppard said.
Heppard, who has successfully and rapidly increased her Michigan business coaching and consulting business revenues from six figures to over half a million dollars in sales in less than a year, guides clients through startups with innovative techniques and strategies that grow their businesses.
Consulting represents the fastest projected growth rate of all the industries in the United States studied by the government's Office of Occupational Statistics and Employment Projections. The strong growth of consulting jobs is expected to continue as businesses seek advice on planning, logistics and implementing new technologies, according to the government's projections.
Heppard's success in business coaching and consulting reflects the resilience of an industry that is expected to grow by 83 percent over a decade, according to figures from the U.S. Bureau of Labor Statistics.That federal agency projects a gain of more than 800,000 jobs in the consulting industry over the 2008-2018 decade.
Heppard, whose website is CherylHeppard.com, has developed unique winning tactics to help her clients develop new and effective offerings for emerging markets worldwide. This Michigan business coach specializes in digital marketing campaigns, coaching and boosting sales for service-oriented entrepreneurs and corporations.
This savvy Michigan business coach concentrates on helping them increase their sales and revenue by implementing proven marketing strategies and automated systems to drive traffic to their websites, while maintaining strong client relationships. "As a business consultant, my mission and passion is to teach success driven entrepreneurs how to master sales tactics and increase revenue by creating a global business," Heppard said.