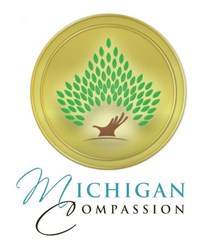 I realized the reach and conversation needed to stretch past the Midwest; I wanted states to start talking to each other. I see a national nonprofit as the facilitating factor to furthering that reality - Hilary Dulany
Royal Oak, MI (PRWEB) January 27, 2014
The American Cultivator, the first widely distributed business trade journal in the hemp and marijuana industry, starts 2014 in the hands of a new Publisher. Michigan Compassion one of only four cannabis 501(c)(3) nonprofits in the country, became the new owners after receiving the donation from Hilary Dulany, who founded The American Cultivator in the Midwest and expanded to 13 states with a circulation of 50,000 copies per issue.
Michigan Compassion is known for breaking new ground in the cannabis industry by earning a specialized grant from Google, winning approval to the CFC for Michigan Compassion (Combined Federal Campaign) and their history making presentation just last week before nursing and pre-med students at Calvin College - Grand Rapids, one of the most conservative Christian educational institutions in the State of Michigan. "Our mission is educational in nature and our results have been very impressive. The ability to further that mission will be greatly enhanced because of Hilary's generous donation to Michigan Compassion," said Heidi Parikh, Founder and Executive Director of Michigan Compassion. In addition to The American Cultivator's solid reputation for reporting on trends in the cannabis industry and politics. Parikh also hinted that "readers can now look forward to getting new content about health, investing, technology, and lifestyle from a progressive organization who has built a sterling reputation on accomplishment, truth and transparency.
The American Cultivator was donated to Michigan Compassion in a stunning move that will expand readership and reach on a national level. "I founded and began publishing the first Cultivator model in September, 2009 - there was no advertising or marijuana business reporting - the law had just passed in Michigan and people were worried the industry had no legs," said Hilary Dulany, founder of The American Cultivator, "As a business person myself, I wanted a foundational tool for start-ups to help grow their concept. I realized the reach and conversation needed to stretch past the Midwest; I wanted states to start talking to each other. I see a national nonprofit as the facilitating factor to furthering that reality," says Dulany.
Over 20 states have approved the medical use of cannabis with Colorado and Washington State who have legalized marijuana for recreational use. There's a wealth of information that impacts cannabis policy and the people who make cannabis a part of their lives. "Every day there's something new when it comes to cannabis, not only in our country but around the world and I'm excited The American Cultivator will provide that information to our readers," says Parikh. Michigan Compassion plans to release its first nonprofit issue on April 5th, 2014, at the 43rd annual Hash Bash in Ann Arbor, Michigan. "We will initially publish a new release every quarter then slowly expand to printing more issues into other states with the same purpose and determination that Michigan Compassion approaches every endeavor," explained Brad Forrester, Chairman of Educational Curriculum about the future expansion of the publication.
Michigan Compassion believes "You must increase awareness to increase acceptance." Their 2014 Awareness programs include high profile educational symposiums, curriculum for expanding knowledge about Cannabis as well as its monthly public meetings in Oakland and Wayne County. Future plans for The American Cultivator will be announced on their website at http://www.mycompassion.org, for news and advertising information visit http://www.theamericancultivator.com.