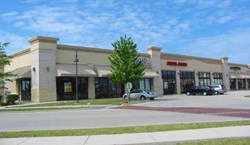 Shorewood, IL (PRWEB) October 03, 2013
In recent weeks, those at Micoley.com's Green Bay, Wisconsin headquarters witnessed 22 exciting sales in Indiana and Illinois that stand out among dozens of others. Wade Micoley, company president spoke about the recent sales, saying, "We see interesting transactions all the time, but the new owners of these properties are exceptionally lucky."
Those who follow the real estate auction world closely no doubt pay attention to Micoley.com, as their monthly auction events are always a catalyst for major developments in the market.
New owners of previously static property are potentially poised to begin development projects, to the great relief of their communities. These recently sold properties -- some commercial, others residential -- are located in such disparate areas as Wisconsin, Illinois, South Carolina, and Indiana, among others.
The two stand-out examples are a commercial development in Illinois that's perfect for an investor, and 21 undeveloped parcels of beautiful waterfront land at Crystal Cove on Hamilton Lake in Indiana, ready to become vacation real estate. These sales have excited area residents, leaving them curious to see what is next.
Strip Retail in Shorewood, Illinois - Located in the village of Shorewood, Illinois, this bustling shopping center is far from isolated. Since it is only one hour's drive from the heart of Chicago, the buyer of this property obtained a piece of commercial real estate with enormous promise. More than just an investment property for enlarging a portfolio, this well-timed purchase is likely to turn to profit, as surrounding retail is experiencing steady growth.
In the shadow of Shorewood's water tower, this attractive 30,000 square foot property has housed a number of local businesses with loyal followings since 2005. Residents of the area are acquainted with the shopping center, and its ample parking lot. They no doubt look forward to the spot continuing to offer fine dining, and prestige retail, along with casual eateries and other niche businesses they've come to expect from the eleven units in that location.
Crystal Cove Lakefront Properties - In Hamilton, Indiana, 21 parcels of lakefront land have new owners after early offers resulted in sales, and more sales may well be on the way as the auction date looms. Hamilton, known as "The Playground of Northern Indiana," is always an exciting place for new development, as the Lake on which it was built is a sports wonderland for locals.
Hamilton Lake is active year-round, but in summer, colorful sails, motorboats, and jet skiers create an American summer tableau right out of a picture book. These properties come with the added bonus of white sand or grassy beaches and exceptional views. The staff at Micoley.com hopes these all become residences in the near future. "We are anxious to hear back from the buyers," says Wade Micoley. "The properties have a multitude of possibilities."
More of these properties are still available, and that's just the beginning. New properties are added daily at Micoley.com, and registering allows potential buyers to access exclusive information not available otherwise. Auctions are organized into events, but early sales are a common occurrence, so it is recommended that interested buyers register early if they see something they like.
For more information, visit Micoley.com or call (866) 378-2382 or visit http://www.micoley.com to "live chat" with an auction professional.
Green Bay, WI-based Micoley.com is a real estate marketing firm specializing in project focused auctions of bank-owned properties throughout the United States. The Micoley approach to real estate marketing tailors each auction plan to the client's individual needs. The site is constantly being updated for the benefit of buyers, as large scale auction events are held monthly, and new properties are added daily. Indiana broker Amy Wick #PB21100097, Firm #RC51300054 & Auctioneer Katrina McDermid #AU11100127; Illinois Broker Bob Stone #471015845 & Firm #481.011994.