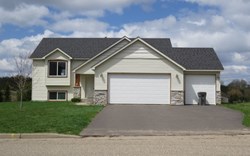 Green Bay, WI (PRWEB) August 14, 2013
Micoley.com announces open registration for their August auction event just weeks away, which will feature over 100 properties throughout the states of Alabama, Arkansas, Georgia, Illinois, Minnesota, Missouri, South Carolina, Utah, Washington and Wisconsin. Wade Micoley, Founder of Micoley.com, is the mastermind of the auction.
"This is one of the largest events we've put together," said Micoley. "Not only does it include an extensive portfolio of properties, but they run the gamut from small residences to open tracts of undeveloped land and a large horse veterinarian clinic.
Registering now allows buyers to access exclusive information available only to bidders, as well as allowing offers to be made in advance of the auction event itself.
The actual event known as event #800, will be held on August 24th of 2013. Bidding will be open to all registrants from 11:00am - 2:00pm CT. A full list of all properties available at the auction can be found here: http://auctions.micoley.com/view-auctions/catalog/id/52/
Among the extremely diverse offerings will be turnkey businesses, empty retail space, commercial land, restaurants, apartment home complexes, single family homes and condominiums.
Micoley spoke of his own excitement about the Real Estate going up for auction. "In listing these properties, we've become familiar with them, and they are full of untapped value. When these are bought, we look forward to following up and finding out how their new owners developed them."
As an example of the properties up for auction, lot 842 is a multi-purpose retail or office space located in Aitkin, MN. This downtown building with multiple units could house several businesses, and is accessible via one of the town's main thoroughfares. The property's starting price will be $95,000, meaning it could be a fantastic entry level property for a new developer.
Such geographically diverse areas as Washington, Utah, South Carolina and more are represented in this event. The exciting upshot is that these properties are priced to put Real Estate in new hands, some of which will be the hands of first time owners. This sets the scene for all the economic benefit that comes from new business and residential developments.
There are no barriers to entry at Micoley.com, even for those new to Real Estate. Registering to become a bidder gives users 24-hour access to their potential new home or other properties, and the ability to bid or purchase prior to auction, any time of the day. All bidders are highly recommended to conduct their due diligence of visiting the property in person, if possible and obtaining all property documents prior to bidding.
For more information about this event, visit Micoley.com or call (866) 378-2382 to speak to an Auction Professional.
Micoley.com, located in Green Bay, WI is a Real Estate marketing firm specializing in bank-owned properties throughout the United States. Their unique approach to Real Estate sales is executed through customized marketing programs and project focused auction plans, customized for each of their unique clients. Be sure to visit their website for further Auctions, as properties are added daily. Wade Micoley #40153777; Auctioneer Rick Roundy #02-166.