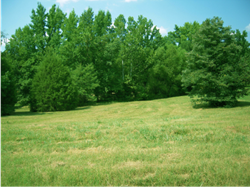 Harvest, AL (PRWEB) December 13, 2013
It's the perfect time for shopping. Take a break from browsing stores, and browse the auction listings at Micoley.com, where over 130 properties are going on the block at the December 14th event, this coming Saturday. Almost two thirds of the properties this month are open land, ready for development. And, with highly motivated sellers looking for buyers and some properties selling Absolute, with an opening bid of only $1.00, there's never been a better time to buy land.
Micoley.com takes a unique approach to selling land, and makes it easier than ever for buyers and sellers to connect, and find the right price. By accepting early offers, and helping to bring about active negotiations between sellers and bidders, these auctions are very exciting to watch, not just for buyers and sellers, but for Micoley staff as well.
"It's great to see such big pieces of America change owners like this. Helping to create deals that eventually turn land into vacation property, commercial developments, and housing tracts, is one of the greatest attributes to this business," says President and CEO Wade Micoley.
Here are some details about just a few of these properties:
Lot 100081, an oversized residential lot in Coloma, Wisconsin near Highway 13 is scheduled for Absolute auction, with an opening bid of $1.00. This beautiful piece of wooded land would be perfect for a vacation home or even a full-time residence, and comes with deeded access to the Roche A Cri Lake. Astonishingly, the list price for this property is $3,900, and it is expected to sell.
Lot 100355, consists of 115.14 acres near Harvest, Alabama, just right for developers. Set right on the border with Tennessee, this huge swath of land is outside any zoning district, but it does lie right on 2,000 feet of road. Since public utilities are available, this would be a great location for a residential development, which would create a whole new suburban community with quick access to Huntsville's business district. The opening bid of $1 million for this huge expanse should make for an exciting auction.
Also featuring a sizeable chunk of land is Lot 100256, over forty acres of lakefront parcels with 1,200 feet set right on the shore of Hamilton Lake in Indiana. These parcels don't have to be subdivided for construction, if a new owner wanted a lakefront estate, but a developer could do much more building on Hamilton Lake, with its ample fishing and watersports, and gorgeous panoramic vistas. The opening bid for this property is $325,000, which is much lower than its original $495,000 asking price.
Finally, there's a piece of commercial real estate adjacent to the Gulf of Mexico in Mississippi that's definitely worth consideration. These 3.04 acres would be an excellent place for a business owner to set up shop not far from Biloxi, in the thriving community of Long Beach. While the original asking price is $645,000 for this commercial real estate in a great location, its opening bid will be $375,000. Bidding early is recommended for high-profile properties such as this.
In the meantime, interested parties should visit micoley.com to find more photos and details about the property, or by visiting in person and performing an inspection on site, which is highly recommended. (866) 371-3619 is Micoley.com's information line. Additionally, Micoley.com features a live chat service through which questions can be answered.
About Micoley:
Green Bay, WI-based Micoley.com is a real estate marketing firm specializing in project focused auctions of bank-owned properties throughout the United States. The Micoley approach to real estate marketing tailors each auction plan to the client's individual needs. The site is constantly being updated for the benefit of buyers, as large scale auction events are held monthly, and new properties are added daily. AL Licensing: Auctioneer Firm Micoley.com LLC #119; Auctioneer Rick Roundy #5309; Broker Firm: Micoley.com LLC #000101068; Broker: Annie Schoenwalder #A000101069. IN Licensing: Broker Firm Micoley.com LLC #RC51300054; Auctioneer Katrina McDermid #AU11100127; Broker Amy Wick #PB21100097. MS Licensing: Auctioneer Rick Roundy #1375; Broker Firm WM Enterprises #19958; Broker Amy Wick #19957. WI Licensing: Firm Micoley.com #432-53; Registered WI Auctioneer Wade T Micoley #2647-052; Broker Wade T Micoley #43427-90.