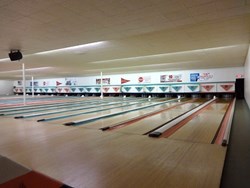 Green Bay, WI (PRWEB) November 13, 2013
Micoley auction event #1100 culminates on November 23rd, a hotly anticipated date for investors. However, it's not enough to anticipate an upcoming real estate auction event from Micoley.com, since these properties so often attract offers that take some of the hottest items out of the running before they even hit the block.
When investing in real estate, diversifying your portfolio is critical, and Micoley's properties are ideal in that regard. Event #1100 includes single family residences, commercial real estate, and tracts of open land in many states. Moreover, they run the gamut from rural and secluded, to urban. It is highly recommended that investors consider new types of property in multiple cities in order to weather tidal shifts in the market.
Micoley CEO and Company President Wade Micoley has sage words for anyone looking to invest: "Getting into the real estate market now is a must," he says. "Not every investment is going to make you rich, but real estate is the safest bet you could make at the moment."
The extremely varied selection of properties going on the auction block at 11:00 a.m. CDT on November 23rd includes over 90 properties. What follows are a few short descriptions meant as representative samples located in such states as Missouri and North Carolina.
The first is a turn-key business opportunity in Hazelwood, Missouri. Locals know it as Hazelwood Bowl, and it has hosted decades of tournament play, youth events and family nights that show no sign of stopping any time soon, even after ownership changes hands. This business, originally opened in the 1950s has retro appeal, high-tech scoring, a bar, a kitchen for snack sales, a banquet-ready private room, and everything you could ever want in a community gathering spot. Opening bid for this item is $350,000.
Additionally, up for auction on the 23rd will be a stately 3 bedroom home in Lexington, North Carolina. If you're looking to expand your investment portfolio, this attractive 1.5 story house on a verdant piece of land would be a welcome addition. Measuring 1,392 square feet, this home will go up for auction with an opening bid of $12,500.
Interested parties should visit http://micoley.com to find more photos and details about the properties, or by visiting in person and performing an inspection on site, which is highly recommended. 1-866-387-2382 is Micoley.com's information line. Additionally, Micoley.com features a live chat service through which questions can be answered.
About Micoley:
Green Bay, WI-based Micoley.com is a real estate marketing firm specializing in project focused auctions of bank-owned properties throughout the United States. The Micoley approach to real estate marketing tailors each auction plan to the client's individual needs. The site is constantly being updated for the benefit of buyers, as large scale auction events are held monthly, and new properties are added daily.
Micoley.com, in affiliation with W.M. Enterprises, Inc. Broker Licensing: GA - Wade Micoley #341783 & Firm #H-63257; IL - Amy Wick #471.013801 & Firm #481.011994; IN - Amy Wick #PB21100097 & Firm #RC51300054; MI - Wade Micoley #6502367823 & Firm #6505359759; MN - Wade Micoley #40153777 & Firm #40330524; MO - Amy Wick #2011014141 & Firm #2011014140; WI - Amy Wick #55219-90 & Firm License #835181-91. Auctioneer Licensing: GA - Wade Micoley #AU003815; IN - Katrina MCDermid #AU11100127; MN - Rick Roundy #02-166; WI - Registered Auctioneer Chad Micoley #2597-052 & Firm #432-53.