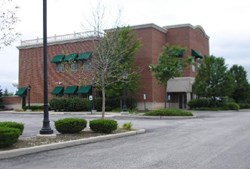 Milwaukee, WI (PRWEB) September 06, 2013
As interest in their September 28 auction event grows, online Real Estate auction firm Micoley.com has received a growing number of offers from potential Real Estate buyers.
This event includes over 100 properties of many types, all over the United States. There are condominiums, single family homes, undeveloped agricultural land, land that could become tract housing, along with turnkey businesses and multi-purpose commercial and retail buildings and complexes. Property is located in Illinois, Missouri, North Carolina and Wisconsin, as well as many other states. These diverse properties are being auctioned separately, but as part of one large event.
Early bidding is allowed, and offers are already being entertained by owners. Among the Real Estate included in this event are a two story restaurant and bar with a large banquet hall in Mokena, Illinois; 4.6 acres of land with breathtaking scenery in a gated equestrian community in Ferguson, North Carolina; and a large retail or warehouse building in an active and rapidly developing part of Lake City, Minnesota.
The event, Auction Event #900, is happening online. Visitors to the site may register to see more information, talk to a Micoley representative via Micoley's live chat service, or see detailed information about the properties. Once interested parties have done their due diligence, including visiting in person if desired, they may place bids or make offers at any time.
Wade T. Micoley, President and CEO, says this is a major part of his company's business model. "Auctions are a great way to move Real Estate, and in the days and weeks leading up to an auction, it's really great to see excited buyers come out of the woodwork."
Indeed perusing the event's section of Micoley.com gives the user an idea of the extent to which this event has drawn offers from the general population. It only takes a moment to spot the fact that offers are pending, and in this, Real Estate is starting to move in earnest.
By registering at Micoley.com, potential buyers can access exclusive information, allowing them to make informed decisions. Once so informed, they can make offers online now, weeks before the actual auction.
The online auction takes place from 11AM - 2PM CT on the 28th of September. For more information about this event, visit Micoley.com or call (866) 378-2382.
Green Bay, WI-based Micoley.com is a Real Estate marketing firm specializing in project focused auctions of bank-owned properties throughout the United States. The Micoley approach to Real Estate marketing tailors each auction plan to the client's individual needs. The site is constantly being updated for the benefit of buyers, as large scale auction events are held monthly, and new properties are added daily. Micoley.com, LLC #432-53.