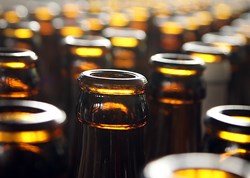 Seattle, WA (PRWEB) October 03, 2013
Finding the best beers is a challenge every enthusiast faces. The two main rating systems have many similarities as well as overlaps. This week, The Micro Beer Club released a blog article surveying the similarities and differences in the BeerAdvocate and RateBeer ranking systems. The article compared eight hundred beer rankings under these two systems, and built graphs to summarize the data.
The article observes that RateBeer ratings are generally lower, even when compared on the same scale. Starting with 1,700 beers from different websites and lists, the author filtered these out according to the corresponding Beer Advocate rankings and ended with 840 beers. The article is highly informative and enjoyable for any beer enthusiast. To read the full article, visit: http://www.microbeerclub.com/rate-beer-vs-beer-advocate-and-the-wisdom-of-the-crowd/.
About Micro Beer Club
The Micro Beer Club has been providing quality beers since 1995. The Micro Beer Club currently ships to Alaska, Hawaii, Massachusetts, Maine, New Hampshire, Utah, and Texas. Their website and blog offer exclusive content and information for beer lovers and beer club members. Their website offers two beer club options containing the finest hand picked beers at exclusive prices. Contact them for more information:
The Micro Beer Club
14532 169th Dr SE Ste 114
Monroe, WA 98272
Customer Service Hours
Monday-Friday 9-5 (PT)
1.800.256.9853