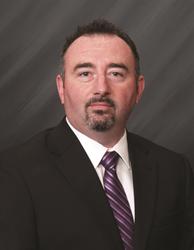 Brooksville, FL (PRWEB) November 17, 2014
Micro Matic USA, Inc. is pleased to announce key promotions and organizational changes. Micro Matic, the world's leading manufacturer and supplier of dispensing equipment, provides all the parts essential for serving quality kegged beer and wine. Micro Matic has reached the size and scope which necessitates adding the position of Chief Sales Officer (CSO), which is critical for sustaining long-term growth. Cian Hickey has been named CSO, and will be responsible for overseeing all sales and marketing activities for the company.
Cian has over 20 years of experience in the beer industry. Cian began his career with Guinness in Ireland in 1991 before moving to the USA in 1995 to lead their draught initiative. In 2003 he joined Labatt USA, part of the Interbrew Organization, now known as InBev, to focus on the development of the Stella Artois brand. With the merger of Anheuser Busch and InBev in 2008, Cian spent 4 years as the Senior Sales Director for the ABI draft beer portfolio. Cian joined Micro Matic USA, Inc. in September 2012 as the Director of National Accounts and Certified Installers where he has developed a robust long term channel strategy. As CSO, Cian stated, "I will focus on developing the overall sales and marketing strategy for Micro Matic by relying on the tremendous experience and knowledge gleaned from working at such world class organizations."
Sean Fadden will assume the role of Director National Accounts & System Design. In his new role, Sean will be generating new sales with National Accounts and building on the successes of the Certified Installer Network. The Network comprises 40 installers across the U.S. and Canada that have been certified through the Micro Matic Dispense Institute in both their beer system knowledge and consistent quality of work.
Dennis Miller, who has been with Micro Matic over 14 years, will assume the new position of Sales Analytics Manager. This role will assist from a number of perspectives that will include providing the necessary sales analytics to develop the future sales strategy.
John Hickey continues in his position as Foodservice Director working with foodservice dealers and consultants designing beer and wine delivery systems that provide greater profitably with lower pour cost to on-premise retailers.
John Soler, Managing Director, stated "I am very excited about the new sales structure. It will form the basis for our future success and sets a strong foundation from which we can build upon in the years to come."
For more information about Micro Matic, visit http://www.micromatic.com or contact a Micro Matic sales representative by calling (866) 327-4159.
About Micro Matic USA, Inc.
Micro Matic is the world's leading manufacturer and supplier of keg valves and dispensing equipment in over 120 countries. Serving the U.S. market from four fully stocked regional warehouses staffed with knowledgeable personnel. Micro Matic also operates the Dispense Institute where field-trained instructors conduct hands-on draft beer dispensing courses, as well as on-site workshops. In addition, the company website offers a wealth of dispensing information "white pages" along with interactive video presentations.
Company Information:
Micro Matic USA, Inc.
2386 Simon Court, Brooksville, FL 34604 USA
Phone: 352-544-1081