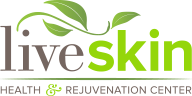 Microneedling and Dermaplaning is now being offered for only $220 at the Center, while it's normally $384.
Tempe, Arizona (PRWEB) November 07, 2016
Live Skin Health and Rejuvenation Center is now offering microneedling and dermaplaning for only $220. The treatments work amazingly well for making one's face look restore a youthful glow. Call (602) 586-1598 for more information and scheduling.
Micro-Needling (also known as Percutaneous Collagen Induction Therapy or PCIT) is a breakthrough in aesthetic medicine for the treatment of wrinkles, acne scars, fine lines and improvement of the skin appearance by creating controlled wounds into the skin triggering a release of natural growth factors, new collagen & elastin.
A topical serum is applied to clean skin (in most cases your practitioner will use a hyaluronic acid) to help the Collagen P.I.N. Safety Micro-Needle Cartridge glide smoothly across the skin's surface while creating thousands of micro-channels every second, which helps stimulate the skin's own natural healing process, while simultaneously delivering Hyaluronic Acid (HA) – the building blocks for healthy new skin. The treatment is able to "take years off" one's appearance.
Dermaplaning is a safe, simple office procedure used to exfoliate the epidermis and remove fine vellus hair (peach fuzz). Dermplaning is often done to prepare the skin for a deep chemical peel or laser treatment. In addition, this procedure leads to renewed and rejuvenated skin.
In addition to the special for these two treatments, Live Skin is also offering six laser hair removal sessions for only $99. To see more about what Live Skin offers, visit http://liveskinaz.com and to schedule a complimentary consultation, call the Center at (602) 586-1598.