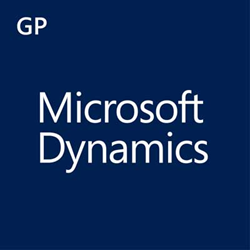 Toronto, Canada (PRWEB) May 04, 2016
When Microsoft announced the newcomer's release in March, it did so in the company of predictions that its new functionalities and core improvements would do no less than transform the relationship people have with their business solutions.
The new tool's flexibility around license types, deployment and device utilization means it can perpetuate its reputation as the most easily adopted ERP solution in the industry. Dynamics GP 2016 extend its tradition of excellent end-to-end financial management into a new era of affordable, cloud-savvy technologies.
The cloud- and mobile-ready Microsoft Dynamics GP 2016 arrives in the midst of a swirl of promise, with partners, MVPs and others buzzing over its new features.
New Features in Dynamics GP 2016

A new HTML5 interface, which eliminates the need for Silverlight in the Dynamics Web Client
The new web client, which will render Dynamics GP forms as HTML5 web pages and work across any browser/device that supports HTML5 web browsers, including OSX, Linux, the iPad, Android, Chrome, Firefox, etc.
Multi-tenant control for managing HTML clients
OData for use with PowerBI
PowerBI charts on your Dynamics GP home page
Credit card payment capabilities and the ability to enable such payments for check-run processing
EFT format for Scotiabank
All-in-one document view for sales and inventory (gifting users the ability to view all documents for a transaction in a single window)
The ability to export SmartList numbers, export/import SmartLists created from Designer and create a SmartList from an existing favourite
GP budget exception reports that print and display accounts when importing budgets from Excel
Workflow reassignment notifications (that can be sent to the new approver for delegation, escalation and alternate approval)
HTTPS support for Management Reporter, allowing users to access reports over secure HTTPS communication
The expression of numbers exported from Excel as numbers, rather than texts, to streamline Dynamics GP Excel reporting
Upgrade to Microsoft Dynamics GP 2016
If you're interested in upgrading to Dynamics GP 2016 (or in signing up as a new customer and taking advantage of the Microsoft Give Me 5 promotion that provides up to 30% off five licenses for Dynamics GP [the offer expires June 24]), contact 360 Visibility (416) 639-1737 or click to upgrade or click to save on GP.
About 360 Visibility
360 Visibility is a Toronto-based Microsoft technology solutions provider that assists clients around the globe. We are dedicated to enabling medium, enterprise and government organizations make swift, well-informed and profitable business decisions.
360 Visibility is a Microsoft Gold Partner for Microsoft Dynamics NAV & Dynamics GP, Microsoft Azure Cloud Platform & Cloud Productivity, an Office 365 Preferred Partner, and the winner of the 2015 Microsoft Canada IMPACT Award for Fastest-Growing Cloud Provider in Canada.
For corporate inquires, contact:
John Saund
360 Visibility
Phone: (416) 639-1737
Fax: (905) 907-3601
jsaund(at)360visibility(dot)com
http://www.360visibility.com