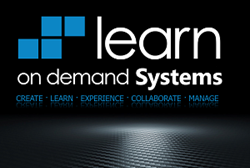 The DataON CiB creates a very clean data
Anaheim, CA (PRWEB) February 16, 2016
Learn on Demand Systems, Industry leader in hands-on lab and demo hosting services known for running virtual labs sessions at Microsoft events including TechEd and Ignite, entrusted DataON Storage to provide a highly available and easy to manage Microsoft-defined datacenter.
In order to deliver cutting-edge performance and online training solutions to training centers, ISV's and enterprises, Learn on Demand Systems was formed by merging holSystems and Terillian Technologies. This new company inherited a second data center with multiple "self-built" server and legacy self-direct hosted storage, lacking manageability and modern storage features, such as clustering and shared storage—leveraging SSD tiering.
DataON recommended a Microsoft certified Cluster-in-a-Box appliance (CiB-9224) to deliver end-to-end 12Gb/s SAS device performance in a dual node appliance architecture running Windows Server 2012 R2 and Storage Spaces. This resilient-tuned platform thrives in tiered SSD and HDD storage deployments to provide enterprise-class performance for Scale-Out File Serving (SOFS).
"I had someone who'd never seen one of these appliances before stick it in the rack and turn it on for me, sight unseen," said Ted Carter, Director of Infrastructure Services, Learn on Demand Systems. "Using remote management, a couple of button clicks and 30-60 minutes with the DataON wizard, and the storage cluster was ready for internal testing. The CiB-9224 V12 was in production within two hours."
Learn on Demand Systems hosts tens of thousands of virtual machines for classes and labs, with hundreds of VMs constantly spun up and taken down during each training session. The build times must be fast no matter what, so Learn on Demand Systems implemented about a third of its storage capacity as HGST Ultrastar® enterprise-class SSDs for a hot tier and deduplication was initiated via Microsoft's Storage Spaces to experience up to a 95% savings.
Thanks to an established trust and Microsoft certified hyper-converged solutions from DataON, Learn on Demand Systems envisioned that the simplicity of the Cluster-in-a-Box was very appealing and reduced number of layers to manage compared to legacy solutions. One future aspect that Learn on Demand Systems is especially excited about adopting in the future is SAS coupling DataON CiBs together to provide linear scale-out growth; it's a path that matches up well with some forward looking features Microsoft has in 2016.
About DataON
DataON Storage is the trusted provider of agile OS-agnostic storage and hyper-converged platforms for Microsoft-Defined Data Centers and Small to Medium Businesses. As the leading Microsoft Gold Partner of certified storage solutions, DataON offers ultra-resilient petabyte scalable and high IOPS performance solutions built to simplify storage strategies for software-defined storage data centers, desktop virtualization (VDI) and private cloud. More available at dataonstorage.com, call +1 (888)726-8588 or comment via @DataON.