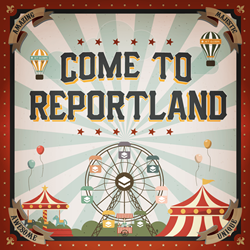 Our team is dynamic and energetic, and the feeling in Slabtown reflects an air of innovation we hold so dear.
PORTLAND, Ore. (PRWEB) November 13, 2018
Jet Global (formerly Jet Reports) has announced the grand opening of their new Slabtown office location, in the Portland, OR area.
As part of the huge brand overhaul announced in October of 2018, Jet Global has taken steps to create an office space that better reflects the quality and commitment of the brand.
"We grew up in our Tigard office; it was hard to make a move but, it was time," says Joe Little, CEO of Jet Global. "Our teams have been expanding, our projects becoming more complex and interesting, and we are focused on a future of delivering even better products. To meet our goals, we need to both attract top resources to our business while retaining the talent we have on staff. We also want to be recognized better on a global scale – and increasing the visibility of our corporate headquarters will allow us more flexibility to teach people about our products and offerings. Our team is dynamic and energetic, and the feeling in Slabtown reflects an air of innovation we hold so dear. We believe a comfortable, more modern office space will increase productivity, supercharge employee pride in work, and ultimately result in even higher quality solutions."
And comfortable and modern is just what they've found.
Selecting 30,000 square feet of space in the newly renovated, adaptive re-use of the former Conway headquarters building, Jet Global is positioned in the center of burgeoning Slabtown – a newer district of the Portland area that is rapidly becoming a hip new center for artisans, businesses and retailers alike. With state-of-the-art features like sky porches, rooftop decks, an urban plaza designed for pedestrians, a large commuter bike area and an open concept, glass connected staircase, the new office offers splendid views and a more collaborative space than Jet Global has enjoyed in the past.
"We rebranded the company, and we're going all in with it," says George Brown, VP of Sales & Marketing for Jet Global. "The new office has all the makings of great workspace – exposed beams and concrete, ample natural light, and flexible, collaborative spaces that create opportunity for innovation. Tigard reflected the family nature of Jet Reports, but now that we're Jet Global, we need something a little more us – modern, excited and adaptable."
To fully mark the occasion, the official Grand Opening will take place during the Reportland Event on November 30th, 2018.
This event invites people from all over the area to take a tour of the new office and really get to know the Jet Global team. If you're a business that is curious about Jet Global and what they offer, a recruit thinking of joining the team or a community member who is just looking to get to know your neighbors, this event is for you.
To learn more about Reportland – the grand opening, and to RSVP, visit the events page!
About Jet Global
Jet Global delivers complete data access and control from Microsoft Dynamics so board members, executives, finance professionals, and managers can make decisions at the speed of business without the need for bottlenecked technical resources, or data expertise.
Through flexible reporting, fast analytics, and controlled budgeting solutions that leverage Excel and Power BI, Jet Global empowers users to become instantly successful and productive in an environment that is both user-friendly, familiar, and secure. Jet solutions focus on reducing the ongoing tension between IT and stakeholders by liberating the consistently over-tasked technical resources, allowing them to focus on innovating and driving the strategic aspects of the business. Visit http://www.jetglobal.com to see why 14,210 companies rely on Jet Global for complete data access, every day.
Learn more about Jet Global at http://www.jetglobal.com