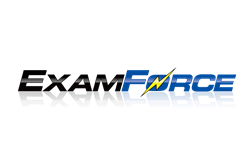 Largo, FL (PRWEB) May 21, 2014
ExamForce, a leading provider of training and self study tools for IT certification, is pleased to announce the release of its CramMaster software for Microsoft 70-331: Core Solutions for SharePoint Server 2013.
SharePoint Server 2013 provides IT departments with a comprehensive, easily-managed and integrated platform that connects information optimized for the way people work. Providing people with a familiar, consistent view of information, collaboration, and processes, SharePoint Server 2013 meets the needs of the business today.
Candidates for the Microsoft 70-331 exam typically have more than four years of hands-on experience planning and maintaining SharePoint and other core technologies upon which SharePoint depends, including Windows Server 2008 R2 or later, Internet Information Services (IIS), Microsoft SQL Server 2008 R2 or later, Active Directory, and networking infrastructure services
The Microsoft 70-331: Core Solutions for SharePoint Server 2013 CramMaster contains over 250 questions to test your skills and knowledge in preparation for the exam. Also included is exam quality simulations to test your endurance for the upcoming exam.
CramMaster covers the following five exam objectives:

Design a SharePoint Topology
Plan Security
Install and Configure SharePoint Farms
Create and Configure Web Applications and Site Collections
Maintain a core SharePoint Environment
About ExamForce
A division of LearnForce Partners LLC, ExamForce was founded in 1999 to assist individuals and organizations with preparing for and passing IT certification exams. Since its inception, ExamForce's industry recognized materials have assisted countless people in growing their knowledge and advancing their careers. ExamForce develops and sells training and practice test software, audio preparation programs, study guides and flash cards for the Information Technology, Financial and Trade marketplaces. For more information go to http://www.examforce.com; follow us on Twitter at http://www.twitter.com/ExamForce and Facebook at http://www.facebook.com/ExamForce.