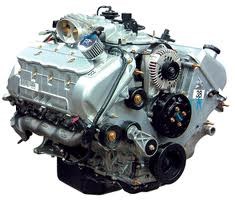 The series of motors that are now featured in the SUV inventory are fixed with a standard low price as an effort to help reduce all pricing for an engine swap or other replacement for U.S. buyers
Bristol, Virginia (PRWEB) October 25, 2013
Sport utility vehicles remain a bestseller for many American automakers that specialize in off-road technologies for all vehicles. The Got Engines company is now selling mid size SUV engines that are available in used condition at http://gotengines.com. These units are available for Chevy, Ford and Dodge units as well as some of the imported automaker brands that are present in the warehouse of engines for sale.
The V8 engine block is one of the most common forms of engines that are used in the SUV series of vehicles in the U.S. market. Ford Motor Company, Chrysler and General Motors represent the top three automakers providing different technologies for sport utility vehicle manufacturing.
The mid size vehicles that are produced can have V6 or 4 cylinder engine types depending on the automaker specifications for the public. The Got Engines company is now expanding into different types and sizes of mid size engines to create a better used engines resource center for buyers online.
"The series of motors that are now featured in the SUV inventory are fixed with a standard low price as an effort to help reduce all pricing for an engine swap or other replacement for U.S. buyers," a sales source from the GotEngines.com company said.
The SUV inventory now featuring the mid size motors is in combination with the truck motors that have been a part of the company inventory for nearly a decade online. The Dodge, Ford and Chevy units that are found in this branch of the company inventory now features similar pricing and a brand new warranty attachment.
"We've modified the coverage plans in our warranty documentation to ensure that more buyers of motors receive better protection if OEM parts should fail during the protection period," the sales source added.
The GotEngines.com SUV engines are now paired with this new 3-year protection for breakdown prevention. This extended period is in contrast to the amount of auction sellers not currently providing any protection after a purchase is finalized and an engine installation is completed.
The arrival of the SUV motors now in various sizes is one example this year of the Got Engines company commitment to the betterment of its engine inventory online. New announcements of upcoming holiday sales programs are expected to be featured online through the company media partners.
About GotEngines.com
The GotEngines.com company provides North American consumers with a simple way to research previously owned engines for most automotive manufacturers. The used engine units that are marketed by this company all feature low pricing and are provided with warranty information for all buyers. The GotEngines.com company utilizes its website to present all pricing to consumers researching the replacement engines industry online. All pricing that can be found using this resource is maintained near wholesale pricing to provide a simple solution for cost saving measures when engine replacements are needed.