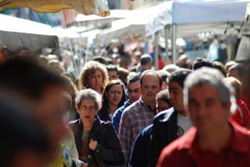 We choose to focus on the housing market although there are other forms of investments that have comparable earnings for adults
Chicago, IL (PRWEB) February 20, 2015
Adults who earn the median income range of $30,000 to $60,500 annually can now explore the best middle class income investments for 2015 published at the JWB website at http://www.jwbrealestatecapital.com/best-investments-for-middle-class-income. This new data is written for single and multi-income families seeking top investment products.
The strong gains in the stock market and other securities in the U.S. have helped to place more emphasis on different investment strategies for working adults, according to the new content. The JWB company has independently explored the return on investment and other important factors for many median income wealth building strategies offered for this year.
"We choose to focus on the housing market although there are other forms of investments that have comparable earnings for adults," said a JWB Group rep.
The primer for middle class workers who are exploring different markets to increase income portfolios now available at the JWB website is in addition to the beginner guide for property investors available for download. A link now appears on any page visited this year to make the free guide easily accessible.
"We're posting more helpful information to all levels of investors regardless of where they live in the United States to help improve their annual profits," said the rep.
Because there are different risk levels for investment products, the JWB company has published additional investor content on its homepage. The page at http://www.jwbrealestatecapital.com/safe-retirement-investment now describes ways to minimize the risk of financial loss through trusted products offered nationally.
About JWB Real Estate Capital
The JWB Real Estate Capital company earns income for its national client base through the rental market in the housing industry. The company has a full-time account staff and a new operations center in the state of Florida. The JWB Real Estate Capital company focuses its daily efforts on helping adults find the right investment products that will build residual wealth.