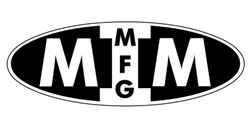 "We decided to be proactive in keeping everyone working and staying productive."
Kansas City, MO (PRWEB) August 11, 2015
Midland Metal, a leading supplier of brass and stainless steel fittings and valves, recently took an advanced step in the world of employee injury management. In partnership with Emerge Diagnostics, Midland launched a concerted effort to help its employees diagnose and rehabilitate work-related injuries. As a result, Midland expects to continue its long time trend of healthy employees and more complete recoveries....if an issue arises.
Injuries are traditionally commonplace in industrial warehouses. "We are constantly assessing our safety protocols and best practices to make sure we're keeping our team healthy," stated Luke Parker, Midland Metal's Warehouse Manager. "So far it's worked, but we're never satisfied. It would kill our efficiencies if we were to have a team member go down. But, realistically, injuries are always going to be a threat."
Injured employees lead to costs associated with workers' compensation. Many states have laws assigning employers responsibility for getting employees back to their pre-injury health before employees can return to work. MRIs are common in determining the extent of an injury, and the average MRI costs over $2,600. Treatment by chiropractors, physical therapists, and even surgeons, are common costs associated with getting employees back to their level of health prior to the injury.
"We work hard to keep all our people happy and healthy. We're very proud of our low turnover rate," Vince Hodes, CEO and President of Midland Metal said of their less than 3% voluntary turnover rate. "We decided to be proactive in keeping everyone working and staying productive."
Midland Metal was presented a solution by Emerge Diagnostics. After reading numerous case studies of other clients who had dramatic soft tissue cost reductions, Midland felt that it was an easy decision to employ the most advanced step in employee baseline screening. While many customers hire Emerge to help reduce workers' compensation fraud, or to minimize paying for pre-existing injuries during injury claims, Midland was attracted to Emerge's ability to provide an advanced diagnostics tool to help better direct care and even avoid surgeries. Human Resources Director Lori Tillmon added "We want what's best for our employees, and we feel Emerge's diagnostic tools give us the best opportunity to see that injuries are properly diagnosed and employees are set up for a better healing and return to work."
Midland Metal is the second company in the Kansas City metropolitan area to employ the advanced technology. Even Midland's workers compensation insurance broker and carrier were excited to discuss the technology. Emerge Diagnostics has been growing quickly in other markets, including Texas, Georgia, Oklahoma, South Dakota, Arizona, Colorado, Tennessee, Illinois, California, Iowa, New York, and Pennsylvania.
"Providing our customers with quality fittings and valves is what we're in business to do, and consistency is why our customers keep coming back. Our greatest asset is our employees. From providing an onsite gym, to now advanced healthcare, investing in our employees translates to consistency for our customers" concluded Hodes.