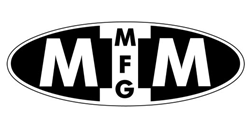 "I asked her if she knew she would save almost $1,000 by submitting the order through her Account Manager."
Kansas City, MO (PRWEB) August 05, 2015
In keeping with their reputation as a technology leader in the industrial supply industry, Midland Metal announced another program that is sure to simplify the ordering process for its customers. The new Upload an Order feature on Account Manager, Midland's custom account management portal, is expected to cut up to 80% of the time it takes a customer to submit an order online. Midland Metal chief technology officer Charlie Tischner explained, "This really came about as a way to help our customers take advantage of the 5% savings available for online orders."
For several years now Midland Metal has been offering its customers 5% off every order submitted through its company website - http://www.midlandmetal.com. However, they continued to receive rather large orders over the phone and through the fax. Customer service rep Johnny Greenhalgh laid it out: "I had received one substantial order by a distributor for pressure washer parts. Gauges, check valves, ball valves, hose barb fittings… She had faxed it in, so before I entered it in I called her. I asked her if she knew she would save almost $1,000 by submitting the order through her Account Manager. I walked her through how to upload it from Excel and she was thrilled with the simplicity and savings."
Uploading an order through Midland's new feature takes less than 2 minutes and requires the order be in spreadsheet form. The idea for the feature actually came from a Midland Metal customer that offered his sales rep a suggestion to improve the ordering process. He had mentioned the time spent entering an order on his own inventory management system, and then again on Midland's website, wasn't always worth the 5% savings. In an email he mentioned that it would be great if he could just upload the order from his internal system to his Account Manager. Midland's developers took it from there.
Vince Hodes, President of Midland Metal, stresses a mindset of service throughout the company. All members of the Midland Metal family are expected to respect and serve each other and encouraged to think of their customers' companies as their own. "We're constantly looking to improve ourselves and our offerings. Ultimately, we know our only path to success is in insuring our customers' success. We're going to discuss anything we can sustainably do to increase our customers' sales, improve their margins, or simplify their processes," Hodes said.
Midland Metal Mfg. supplies brass fittings, ball valves, steel nipples, malleable iron fittings, red brass, bronze, stainless steel and forged steel fittings and nipples, as well as flanges, hydraulic and pneumatic fittings and accessories, pressure gauges, hose clamps, and much more. Based in Kansas City, Missouri, they also have stocking locations in California, Georgia, and Texas. Led by President Vince Hodes since 2000, Midland has been family owned and operated since 1980.
For more information, please use the contact form on the Midland website, call 888-821-5725, or email sales(AT)midlandindustrial.com.