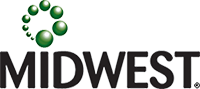 CANTON, Ohio (PRWEB) August 28, 2018
ERC has named Midwest Industrial Supply, Inc. one of this year's winners of the NorthCoast 99 Award.
The NorthCoast 99 program celebrates the top 99 workplaces in Northeastern Ohio each year. The winners are determined by ERC, an HR consultancy based in Highland Heights, OH. This is the first year that Midwest, a national and international provider of dust control, soil stabilization, anti-icing/deicing and lubrication solutions, has received the award.
"Midwest has an outstanding legacy of innovation that begins with our people," said Midwest President Steven Vitale. "We're honored to be named one of Northeast Ohio's best places to work, and want to thank our extraordinary team for making us the industry leader in dust control and soil stabilization."
NorthCoast 99's 20th Anniversary
First established in 1999, NorthCoast 99 recognizes excellent employers in the burgeoning Northeast Ohio business region. Applicants are evaluated according to their ability to attract and retain top talent and based on feedback from current workers in the form of employee surveys.
"We're extremely honored to recognize the 2018 NorthCoast 99 winners," said ERC President Kelly Keefe. "These organizations have earned the right to call themselves a great workplace by their dedication to attracting, supporting, retaining, and motivating their Top Performers. ERC developed the NorthCoast 99 program with the hopes of inspiring local leaders to promote the great workplace movement."
The award comes on the heels of a period of significant growth for Midwest, a privately-held business based in Canton, OH. Last year the industrial solutions provider completed the acquisition of Syntech Products Corporation, a local competitor with over 20 employees. Midwest has now doubled its employee count in the last eight years, growing from 55 employees in 2010 to 120 today.
"Our business can only succeed if we're able to provide a healthy, empowering work environment for our staff," says Vitale. "We've recruited a robust and talented team, many of whom live right here in Northeast Ohio. That's why recognition from local institutions like the NorthCoast 99 program is so important to this company's executive team."
ABOUT MIDWEST
Midwest creates environmentally responsible solutions for roads, rails and runways to improve customer productivity, compliance and community quality of life. The company has been recognized by the Inc. 5000 eight separate times for its remarkable growth and success.