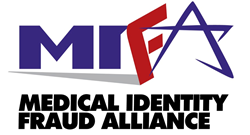 We look forward to collaborating to cultivate knowledge and problem-solving through education and empowering those on the front line to protect information and prevent fraud. -- Bob Chaput, CEO and Founder, Clearwater Compliance
WASHINGTON, D.C. —
October 23, 2013 (PRWEB) October 23, 2013 -- The Medical Identity Fraud Alliance (MIFA), a public/private sector effort that acts as the intersection between industry, government and consumers announced today that Clearwater Compliance, LLC has joined the organization as a Founding Member. MIFA is focused on developing best practices, solutions, and technologies for the prevention, detection and remediation of medical identity theft and fraud.
"Clearwater Compliance is demonstrating their commitment to and leadership in creating solutions to address the growing threat of medical identity theft," said Robin Slade, development coordinator of MIFA. "We welcome their expertise and applaud their effort to be a founding member of an organization that will unite all stakeholders involved in the protection of consumers."
Medical identity theft occurs when someone uses an individual's name and personal identity to fraudulently receive medical services, prescription drugs and/or goods, including attempts to commit fraudulent billing. According to the 2013 Survey on Medical Identity Theft conducted by Ponemon Institute, medical identity theft is on the rise, with the number of victims affected up nearly 20 percent within the last year impacting 1.84 million people in the U.S. and causing victims to incur more than $12 billion in out-of-pocket costs.
"We're excited to be working with this esteemed group of organizations and individuals," Bob Chaput, CEO and Founder of Clearwater Compliance stated. "We need more champions and visionaries in this fight against medical identity fraud. We look forward to collaborating to cultivate knowledge and problem-solving through education and empowering those on the front line to protect information and prevent fraud."
###
About Medical Identity Fraud Alliance
MIFA is dedicated to helping its members better protect their organizations and consumers from medical identity theft and the resulting financial, physical and emotional damage it can cause. MIFA members provide leadership to: mobilize the healthcare ecosystem; cooperate to leverage collective power; research to adequately understand the problem and guide solution building; educate consumers, industry, legislators and regulators; and empower individuals to be the first line of defense in protecting their PHI. More information can be found at http://medidfraud.org/.
###
About Clearwater Compliance: http://clearwatercompliance.com
Clearwater Compliance, LLC, is all about and only about helping healthcare organizations and their service providers become and remain HIPAA-HITECH Compliant. Owned and operated by veteran, C-suite health care executives, Clearwater Compliance provides comprehensive, by-the-regs HIPAA software and tools, risk management solutions, training, and professional services for small medical practices and healthcare startups to major healthcare systems, health plans and Fortune 100 companies. Since 2003, the company has served more than 350 organizations Find out more about our HIPAA compliance software, solutions and consulting services at clearwatercompliance.com.