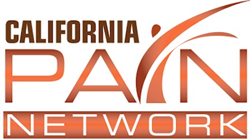 Botox injections have been revolutionary for decreasing both the frequency and severity of migraine headaches!
San Diego, California (PRWEB) December 16, 2014
Sorrento Valley Pain Relief, one of the top pain management clinics in San Diego, is now offering Botox injections for migraine relief. In addition to the variety of other migraine therapies offered, the center is able to decrease both the frequency and severity of migraines experienced. Call (619) 500-1573 for more information and scheduling.
Migraines affect over ten percent of the population, and are often disabling when they occur. They may lead to significant time lost from work, inability to care for one's children or participate in recreational activities.
One revolutionary treatment that has been approved by the FDA is Botox injections. These are performed every three months as necessary, with the procedure taking less than twenty minutes. In a very large study that paved the way for FDA approval, the vast majority of patients receiving Botox for migraines decreased both frequency and severity of the headaches substantially.
In addition to Botox injections, Sorrento Valley also offers occipital blocks, facet injections, radiofrequency ablation, chiropractic treatments and medications. The medications may include either abortive or the preventive variety.
Along with migraines, the San Diego pain management clinic also treats back and neck pain, fibromyalgia, RSD, spinal stenosis, arthritis, scoliosis, failed surgery, pelvic/abdominal pain, neuropathy and other types of headaches.
Most major medical insurance is accepted at Sorrento Valley along with personal injury liens, Medicare and Tricare. Call (619) 500-1573 for migraine specialists San Diego trusts.