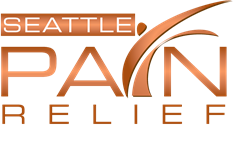 Intracranial electrical stimulation is a revolutionary migraine treatment as a nonoperative, non-medication treatment for decreasing both the frequency and severity of the headaches!
Seattle, Washington (PRWEB) January 19, 2015
Seattle Pain Relief is now offering revolutionary migraine treatment with intracranial electrical stimulation. For those suffering with chronic migraines, treatment has been amazing for decreasing both the severity and frequency of the headaches. For more information and scheduling, call (855) WASH-PAIN.
Seattle Pain Relief provides comprehensive migraine treatment with a Double Board Certified Seattle pain management doctor. In addition to the intra-cranial electrical stimulation, complrehensive medication management is also available with both abortive and preventative treatments. In addition, occipital blocks, supraorbital blocks and other types of injections are offered as well.
This includes Botox injections, which are an FDA approved procedure for migraine headaches. The success rates for the electrical stimulation along with the other treatments offered is over 75%.
Seattle Pain Relief treats all types of conditions such as headaches, back and neck pain, neuropathy, spinal stenosis, RSD, fibromyalgia, scoliosis and more. Cutting-edge procedures such as radiofrequency ablation, spinal cord stimulator implants, several types of epidural objections are offered in addition to the migraine therapies.
Most insurance is accepted at the Seattle pain management clinic with appointments being readily available. Patients come from a broad area to receive the top notch pain management Seattle trusts and respects. Simply call 855-WASH-PAIN for more information and scheduling.