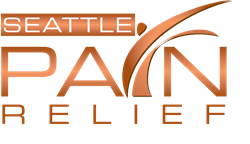 Seattle Pain Relief's migraine treatments are over 80% effective at decreasing the severity and frequency of migraines!
Seattle, Washington (PRWEB) November 10, 2014
Seattle Pain Relief, one of the top Northwest pain centers, is now offering over ten effective migraine treatments. The new treatments include FDA approved Botox injections for migraines along with occipital blocks and various medications. Call (855) WASH-PAIN for more information and scheduling.
Migraine headaches affect over ten percent of the US population, resulting in potential disability and lost time from work. The Board Certified pain doctors at the practice are migraine specialists Seattle trusts and respects. Treatment options include both preventive and abortive therapies, which are able to decrease both the frequency and severity of the migraines.
Botox injections for migraines have been approved by the FDA, and are available every few months as a short, outpatient procedure. In the vast majority of patients, the Botox injections for migraine have been an amazing option. The procedure allows patients to achieve pain relief and achieve a better quality of life. The same goes for occipital blocks, which are effective in over 80% of those suffering. When the pain relief wears off and migraines become more prevalent, the procedures can simply be repeated.
Medication management at the Seattle pain center include abortive and preventive medications. This may include oral or topical medications such as Triptans, opiates and more. These treatments may be combined to serve patients in an individualized fashion.
Most insurance is accepted at Seattle Pain Relief, including Medicare, PPO's, Workers Compensation, Personal Injury and more. Treatments are also provided for all types of back and neck pain, neuropathy, spinal stenosis, fibromyalgia and more. Call (855) WASH-PAIN for more information and scheduling with pain management Seattle trusts.