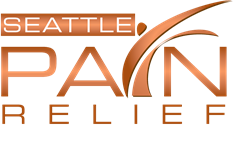 With the migraine treatments available at Seattle Pain Relief, over 90% of those suffering experience dramatic relief!
Seattle, Washington (PRWEB) July 14, 2015
The top Seattle pain management center, Seattle Pain Relief, is now offering several new migraine headache treatment options. These include sphenopalatine ganglion blocks along with cervical and occipital spinal cord stimulator implants. Call (855) WASH-PAIN for more information and scheduling.
Migraine headaches affect over ten percent of Americans, which can cause considerable pain and disability. This may include lost time from work, lost relationships and inability to care for one's children.
The new treatments have been shown to decrease both the frequency and severity of the migraines. With these procedures being customized to patient needs, the relief has been tremendous, and long lasting.
The sphenopalatine ganglion blocks, known as SPG blocks, are administered by a top Seattle migraine specialist. Botox injections are also offered as well when indicated. They are FDA approved, and have been remarkable as an outpatient procedure.
As a last resort, the cervical or occipital spinal implants are able to typically prevent migraines, with an 80% effectiveness rate. All in all, Seattle Pain Relief is now the top migraine center in the Northwest. Most insurance is accepted at the practice, with all pain conditions being treated including back and neck pain, degenerative arthritis, neuropathy, scoliosis and spinal stenosis to name a few.
For the top migraine specialist in Seattle, call (855) WASH-PAIN.