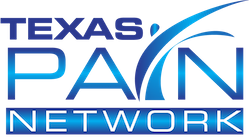 Over 85% of those suffering from migraines achieve long term pain relief with the new treatments being offered!
Dallas, Texas (PRWEB) December 28, 2015
The Dallas pain management providers in the Texas Pain Network are now offering over ten effective migraine therapies. New options include Botox injections and electrical stimulation procedures that offer over 85% success rates. Call (844) 839-7246 for more information and scheduling with the top pain management Dallas trusts.
With over ten percent of the population suffering from chronic migraines, it is crucial to have effective treatments available. These effective options can get patients back to work, caring for one's kids, and participating in social and recreational activities.
Botox injections are FDA approved for chronic migraines, and have been shown to reduce both the frequency and severity of the migraines. When performed in conjunction with occipital nerve blocks, the relief from the headaches is immense. The procedures are outpatient and very low risk.
The latest electrical stimulation procedures have been shown to be excellent for patients with recalcitrant migraines. The Omega procedure has been revolutionary, with the providers at Dallas Pain Consultants offering the treatment. Over 85% of patients achieve long term relief.
Along with the new procedures, the Board Certified Dallas pain doctors in the Network offer both preventive and abortive migraine medications. This may include opiates or other FDA approved medications.
The Texas Pain Network consists of ten locations in and around the DFW metroplex. Most PPO insurances are accepted, with appointments being readily available. For the top migraine specialists in Dallas metro, call (844) 839-7246.