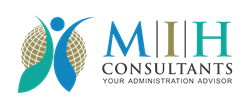 Typically, this drop in morale causes a lack of productivity well into the first quarter of the next year, and unfortunately, it's cyclical.
(PRWEB) December 05, 2013
It's time to maximize the potential of Administrative Staff, decrease turnover and increase the value added to the organization. M.I.H. Consultants is offering a unique solution as 2014 approaches - a program known as R.A.M.P., which focuses on Retention, Accountability, Management & Processes. Employers have the same problem at this time of year; low morale due to performance expectations not being met, lack of bonuses, raises, and/or promotions. Typically, this drop in morale causes a lack of productivity well into the first quarter of the next year, and unfortunately, when unchecked becomes cyclical. Without a real plan of action in place, employers settle on weathering this pattern vs. approaching it with an intentional plan that helps to build organizational culture and avoid cyclical pitfalls.
R.A.M.P. is a unique solution that will create a plan of action, and shift the focus from negative to positive, by creating a forward thinking culture among Administrative Teams, ultimately raising productivity and adding immediate value across the organization.
R.A.M.P. is a 5-step process that is led by an M.I.H. Advisor with over 15 years of experience.
Step 1 Analyze Year-End Reviews and feedback to identify top three issues of Administrative Team
Step 2 Strategize with management on designing custom solutions to tackle identified issues
Step 3 Partner with integral staff in implementing new procedures and policies. This includes working with Human Resources and other key personnel to ensure compliance with corporate policy and procedures
Step 4 Tailor made training for staff to roll out changes, ensuring a strong foundation is laid, and expectations are set for the team ensuring accountability, while bringing excellence and adding value to each desk
Step 5 Six-month follow-up to identify additional solutions or issues, and help the organization build on momentum
Don't go into 2014 underestimating the importance of Administrative Personnel. If product and service are the backbone of an organization, then Administrative personnel are the veins that facilitate life, and if leveraged properly, can be a tremendous and often untapped asset to a company's future success. MIH Consultants believes so strongly in the value that is added to a firm when a fully utilized Administrative Staff is in place, that they have built a process around unlocking and maximizing the stored potential of Administrative Professionals within organizations across the United States.
As a one-time offer, the first 3 companies that book R.A.M.P. before the end of December will also receive a free enhanced training session for your team. Request a quote today!