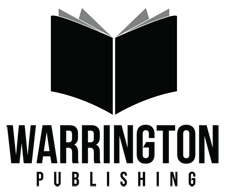 This novel follows the story of an intelligence analyst named Eugene Hollinger who wants relief from the strange dreams he is experiencing ever since being severely injured by a roadside bomb in ISIS-occupied Iraq
New York, NY (PRWEB) July 17, 2015
The new release from Mikael Carlson, "The Eyes of Others," is now available. The novel, which is the fifth from Carlson, is an exhilarating political thriller that uses many of the author's signature writing styles, including multiple first-person perspectives to heighten the tension. The book follows the success of Carlson's Michael Bennit series of political dramas.
"This novel follows the story of an intelligence analyst named Eugene Hollinger who wants relief from the strange dreams he is experiencing ever since being severely injured by a roadside bomb in ISIS-occupied Iraq," said the publisher's spokesperson. "With the help of some friends and an idealistic dream therapist, he learns these visions are actually other people's memories seen through their eyes."
Carlson's novel reveals a world where the intelligence community and the government are working with and against each other to track down a mole who is helping the enemy, and the memories Hollinger experiences through his strange visions might be the only thing that can stop him. "The Eyes of Others" becomes a race against time for Hollinger to catch a traitor before the traitor silences him.
"The Eyes of Other" is now available for purchase on Amazon in paperback and on the Kindle.
Carlson is a Goodreads author, which features a detailed page with information on the author as well as an area where the author answers questions from readers.
"Fans can also connect with the author through the Mikael Carlson website," said the publisher's spokesperson. "There is information on all of his books, awards he has won as well as a link to a store where fans can purchase signed copies of his books, posters and more."
Carlson has been recognized with numerous awards, including the 2014 National Indie Excellence Award, the 2014 Readers' Favorite Silver Medal, and was a quarterfinalist in the 2014 Amazon Breakthrough Novel Awards.
He is a proud U.S. Army Paratrooper who recently retired from the Rhode Island Army National Guard.
Carlson was raised in New Milford, Connecticut, and currently lives in his birthplace of nearby Danbury.
More About Mikael Carlson
Mikael Carlson is an award-winning author of political dramas. He is a proud U.S. Army Paratrooper and recently retired from the Rhode Island Army National Guard. He was raised in New Milford, Connecticut, and currently lives in his birthplace of nearby Danbury. For more information, please visit http://www.mikaelcarlson.com