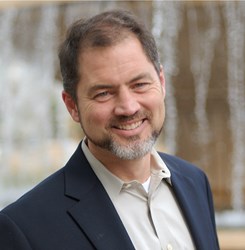 Mike will be a superb City Councilperson for Centennial. I live in his District and he has my vote!
Centennial, Colorado (PRWEB) September 16, 2013
Mike Hanbery, businessperson and community advocate, has announced his candidacy for Centennial City Council District One. Over the past ten years in Centennial, Hanbery has actively shared his passion, knowledge and resources to greatly benefit the community. He will bring that same sense of efficiency and focus to Centennial City Council.
"The next four years will be more developmentally active for Centennial than the last four," said Hanbery. "The city deserves council representatives who will study the issues, show up prepared and take a critical and nonpartisan approach to decisions impacting our residents and businesses."
Among the issues on Hanbery's platform is the city's move to make use of fiber optic cable beneath its streets. "If 2G passes at the ballot, as I expect it to, the city will need a business plan." Hanbery's Executive Master's of Business Administration degree is from the Daniels College of Business at the University of Denver. His experience in developing business plans in telecommunications comes from designing and negotiating content delivery systems for video production studios and a digital signage business. "I worked in the cable and satellite TV business for 15 years," said Hanbery. "I have the perspective and experience to ensure this new initiative is framed to benefit Centennial for the long term."
Mike and his wife of 17 years have two children, age 12 and 9, who attend Powell Middle School and Peabody Elementary. Mike's wife Pam serves on the Accountability Committee at Peabody, and his 70-year-old mother-in-law is also a District One resident. Mike's professional background managing people, programs and budgets in corporations and agencies spans more than 20 years. Mike is an alumnus of Cherry Creek High School and the University of Denver, where he earned a Bachelor's of Arts degree in Mass Communications and Political Science. Mike continues to be an active alumnus, previously serving on the Board of Directors for the Daniels College of Business's Executive MBA Alumni Association.
Mike's community-building and volunteer activities include serving on the South Metro Denver Chamber of Commerce's Business Leaders for Responsible Government group. He sits on the Board of Advisors for the Chamber's Centennial Business Coalition and has served as an advisor for its Streets at SouthGlenn Merchants Association. Mike is a past member of the Chamber's Membership Advisory Board and has been nominated to serve on the Board of Directors for the Chamber. Mike has also served on the Board of Directors for youth athletic programs serving hundreds of Centennial families, including the Southglenn Country Club Swim Team and the Mountain Hi Swim League.
Mike Hanbery is a dedicated husband and father and a capable champion for business and the community. He will represent District One with a strong spirit of efficiency, accountability and cooperation.
Hanbery's candidacy has drawn bipartisan support including both current Centennial District One City Council members, Rick Dindinger (R) and Vorry Moon (D). South Metro Denver Chamber CEO John Brackney (R) and State Senator Linda Newell (D) have also endorsed Hanbery. "Mike will be a superb City Councilperson for Centennial. I live in his District and he has my vote!" said Brackney. Newell concurred, stating, "I absolutely endorse Mike Hanbery because he is a critical thinker who will do the right thing." Hanbery is also endorsed by several members of Centennial's Home Rule Commission.
About Hanbery For Centennial
The Committee to Elect Mike Hanbery to Centennial City Council, District 1 aka Hanbery for Centennial is a volunteer group of Republicans, Democrats, Libertarians and Independents who believe Mike Hanbery is the best qualified, most informed and hardest working candidate available to the voters of Centennial's District 1, which encompasses Centennial, Colorado's westernmost homes and businesses including the Streets of SouthGlenn and the Southwind neighborhood, which borders the Littleton Village development on the long-vacant property formerly owned by Marathon Oil. Media Contact: Mike Hanbery, (303) 909-2966, MikeHanbery (dot) com/contact.