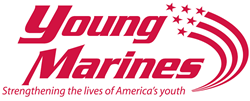 Mike Kessler is truly exceptional; therefore irreplaceable. Because of that, finding a successor will take time, which is why we're announcing his retirement so early.
Washington D.C. (PRWEB) August 07, 2014
Mike Kessler, 63, national executive director and CEO of the Young Marines, announced his retirement which will take place in late 2015. The Young Marines is an education and service program with 11,000 youth members – age eight through high school - in the U.S. and overseas.
"We're looking for a successor for Mike, not a replacement," said William Walker, chairman of the search committee and vice chairman of the board of directors. "He is truly exceptional; therefore irreplaceable. Because of that, finding a successor will take time, which is why we're announcing his retirement so early."
According to Bill Smith, chairman of the Young Marines board of directors, the modern Young Marines started with Kessler who was hired in 1999.
"Mike has a great understanding of the congressional process which is vital," Smith said. "He also has intellect, character, confidence, charisma, and experience to lead the Young Marines organization. We're looking for a successor who will have passion for our mission but who will also understand the corporate mission and business."
Kessler has become an expert on the business side or the organization including fiduciary accountability, an understanding of non-profit law, the value of strategic planning, operational oversight, board development, employee relations and human resource management.
"This is not just a Ma-'n-Pa youth program," Kessler said. "The Young Marines is a business, and failure to understand that could be very problematic. Besides the business side, I had the great pleasure to work with our many adult volunteers who play a vital role in the organization."
Points of pride
Kessler says he's extremely proud of the recognition the Young Marines received from the Department of Defense in receiving five Fulcrum Shield Awards for "excellence in youth anti-drug education."
He is also pleased with the role the Young Marines have taken as the leader in youth recognition of America's veterans. Under his guidance and leadership, the Young Marines have become active in the Pearl Harbor Remembrance Day in Hawaii, National Memorial Day events and Veteran's Day each November.
In addition, Kessler originated the annual trip to Guam and Iwo Jima and the trips to meet the Navajo Code Talkers in Window Rock, AZ, and help them commemorate Navajo Code Talker Day.
Other high points include five Telly Awards for video production and the creation of the Young Marines News Network. The Young Marines participate in an annual non-governmental organization conference held at the United Nations in New York City.
Kessler is in the process of the formal establishment of the Young Marines Alumni Association and the Young Marines National Foundation. Another area of pride is the creation of the Congressional Military Youth Caucus which is a joint venture between the Young Marines and the National Naval Sea Cadets.
"In June, 2014, we released a new campaign called 'Closing the Gate on Drugs,'" Kessler said. "With a generous grant from the American Legion Child Welfare Foundation, we were able to create a detailed anti-drug campaign kit that is being sent to all 300 units across the country."
As for the youth members of the Young Marines, Kessler loves them and looks forward to those rare moments when he's around them. They re-charge his batteries.
"My greatest pride is observing how well the young people do after they leave the program," he said.
Young Marines range in age from eight through the completion of high school. Kessler, his staff and thousands of volunteers work to give every Young Marine the chance to excel and become confident, respectful and self-starting young adults.
Seattle roots
Kessler grew up north of Seattle in Mountlake Terrace, WA. He received a Bachelor of Arts degree in History from the University of Washington, Seattle. His master's degree is in International Relations and Strategic Studies from the College of Naval Warfare, Newport, RI.
He received a NROTC Scholarship and chose the Marine Corps option in 1970. In June, 1973, he was commissioned a second lieutenant.
Most of Kessler's military career was spent on the West Coast and in the Pacific Theater. He was deployed around the world and spent a great deal of time in the Persian Gulf, the Indian Ocean and eastern Africa.
Currently, Kessler and his wife Kimberly live in Falls Church, VA. Once retired, they will move back to their roots in Snohomish County, WA, to be closer to their six adult children and five grandchildren.
"The Board of Directors will let me move, but they are going to keep a tight leash on me for the next couple of years," he said. "There have been many changes to this program during my tenure, so I will remain in a consultant capacity for a time following the announcement of the next CEO."
"He has done it all, and he is the center of gravity for the organization," William Walker said. "It will be critical to have the right person step in."
The Young Marines is a national non-profit 501c(3) youth education and service program for boys and girls, age eight through the completion of high school. The Young Marines promotes the mental, moral and physical development of its members. The program focuses on teaching the values of leadership, teamwork and self-discipline, so its members can live and promote a healthy, drug-free lifestyle.
Since the Young Marines' humble beginnings in 1959 with one unit and a handful of boys, the organization has grown to over 300 units with 11,000 youth and 3,000 adult volunteers in 46 states, the District of Columbia, Germany, Japan and affiliates in a host of other countries.
For more information about the position email: info(at)youngmarines(dot)com. For more information about the Young Marines, visit http://www.YoungMarines.com.