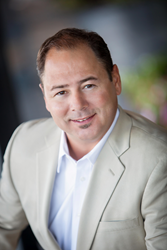 We train our producers to see the bigger picture and to be success partners for our clients.
(PRWEB) March 22, 2017
Jesse Parenti, Partner/Director of Programs at Stratton Agency, best known for his unique technology driven focus to dominate his insurance niche markets will be speaking at Mike Stromsoe's Million Dollar Sales Producer Bootcamp, May 18-19, 2017 in San Diego, CA!
As a proud partner at Stratton Agency, Jesse Parenti offers over 25 years of hands on experience in the restaurant industry and 12 years of commercial lines risk management, specializing in protecting restaurant groups nationally. The Stratton Agency in currently licensed in 47/50 states, managing risk and insurance protection for more than 1500 restaurant locations and growing.
Jesse Parenti, of Stratton Agency, and his partners were recently featured in IA Magazine, March 2017 Edition as the Agency Profile: The Purple Cows. In this article James Marek, CEO of Stratton Agency, said, "The lessons of Seth Godin's book, Purple Cow: Transform Your Business by Being Remarkable." This has servered the Stratton Agency team well. With five producers, five full-time employees in China and branches in San Ramon and Roseville, California and Phoenix, Arizona, this Best Practices Agency earned gross revenues of $4.9 million in 2016. This independent insurance agency is unquestionably doing things remarkable!
Parenti's key client base includes fast casual, fine dining and pizza with delivery. He helps create custom solutions as a risk advisor using safety, consulting, HR and insurance placement. As program director of PizzaSurance, a specialty division of Stratton Agency, he dominates a very specific niche that less than a handful of agents can write nationally.
"We train our producers to see the bigger picture and to be success partners for our clients. We find that clients respond to our professional risk management approach by focusing less on price and more on proper protection for their businesses. And when Stratton's focus on technology allows us to provide them with solutions that make their businesses run more efficiently and profitably, it becomes a whole lot easier for our producers to be successful," says Parenti, Director of Programs.
The restaurant industry is very complex and Jesse knows it better than anybody. His family has been in the food industry for over 80 years and this is where he scraped his teeth starting at the age of 10 working in the family business. Jesse then began working in the food industry on many levels from mom & pop establishments, fast food restaurants and pizzerias, advancing to upper management in corporate fine dining. Later in life, he made the switch to become a risk manager for the restaurant & hospitality industry. Jesse protects some of the most highly recognized chefs from all over the world. Mr. Parenti is currently working with 17 pizza franchises nationally and continues to gain credibility as a specialty broker. He continues to grow his reputation and increase his influence thru public speaking, covering the ins and outs of niche marketing and risk management.
Don't miss this opportunity to learn from multi-million dollar sales producer, Jesse Parenti Live May 18th & 19th, 2017 in San Diego, CA at Mike Stromsoe's Million Dollar Sales Producer Bootcamp.
Tickets range in price from $1497 and $1997 and can be purchased at http://www.MillionDollarSalesProducer.com.
For more information about Jesse Parenti and this insurance sales producer training, please call 800-770-9984.
Jesse is a proud associate member of multiple business organizations and advocacy groups to build and nurture key relationships and continue to grow his business:
IAOA – Insurance Agency Owners Association
NAIFA – National Association of Insurance and Financial Advisors
GGRA – Golden Gate Restaurant Association
NAPO – National Association for Pizza Operators
RTOA – Round Table Owners Association
FBASD – Food & Beverage Association of San Diego
CH&LA – California Hotel and Lodging Association