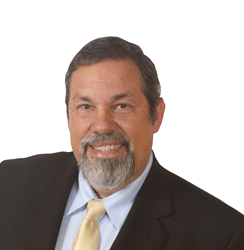 Fuljenz will explain how the motto actually was first inspired by events during the War of 1812
Beaumont, Texas (PRWEB) February 24, 2017
Educator and award-winning numismatic Author Michael Fuljenz, President of Universal Coin & Bullion (http://www.UniversalCoin.com) will give an informative Money Talks, "Breaking Bread With In God We Trust," at the American Numismatic Association National Money Show® in Orlando, Florida. The presentation will begin at 1 pm, Thursday, March 9, 2017, in room W240D at the Orange County Convention Center West Building, site of the show.
A complimentary premium box lunch and bottled water will be available for the first 50 attendees at this lunchtime seminar about the patriotic motto, In God We Trust (http://www.INGODWETRUSTonmoney.com).
During the educational presentation, Fuljenz will explain how the motto actually was first inspired by events during the War of 1812 that sparked creation of the National Anthem; first appeared on U.S. coins a half century later in 1864; and now continues to withstand legal challenges.
A former high school chemistry and physics teacher and principal of the Governor's gifted students program in Louisiana, Fuljenz has received more than 60 awards from the Numismatic Literary Guild as well as national and regional awards and honors for his consumer education and protection work in rare coins and precious metals. He also received an Honorary Doctorate in Humane Letters from McNeese State University.
Michael Fuljenz is a respected community leader and literacy advocate in his hometown of Beaumont, Texas. Mike also has served with distinction as a consultant to the Federal Trade Commission, United States Mint and Royal Canadian Mint, and is on the Boards of Directors of the Jefferson County Texas Crime Stoppers organization, the Diocese of Beaumont Catholic Schools, the Industry Council For Tangible Assets and the Numismatic Literary Guild.
For additional information about the ANA National Money Show, visit http://www.NationalMoneyShow.com. To read Fuljenz' free, weekly Metals Market Report go to http://www.UniversalCoin.com.