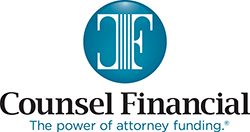 WILLIAMSVILLE, NY (PRWEB) June 17, 2017
Counsel Financial employees teamed up again this month to help support the Mikey's Way Foundation with the help of Western New York small businesses. The Foundation distributes internet-ready electronics to pediatric cancer patients and children battling life-threatening illnesses so they can connect with their friends, family and school during the long periods of separation during treatment.
The "Mikey's Way Connection Cart" circles the floors of children's hospitals across the country, giving away laptops, tablets, hand-held gaming systems and other electronic devices at absolutely no cost to the families. Each child is allowed to choose the item that they feel will work best for them, so that they can create their own diversion and take their focus off of the hardship of treatment.
Teams at Counsel Financial were tasked with heading out into the local community to gather donations for the upcoming Mikey's Way Drive for Dreams Gala and Golf Tournament, being held this year on August 6 and 7 at Brookfield Country Club. The monetary and in-kind contributions are used towards filling the silent and live auctions for the event, which would not be possible without the generous donations of local companies. Through the collective effort of all the teams, more than $5,000 was raised with donations continuing to come in daily.
The Drive for Dreams annual benefit is celebrating its eighth year. The gala, held Sunday, August 6, 2017, features high-end silent and live auctions, along with a basket raffle and comedy by NYC comedian, Chris Monty. The golf tournament, which follows on Monday, August 7, offers the opportunity to play one of WNY's finest golf courses and a multitude of exciting on-course events and prizes.
Counsel Financial encourages community involvement among its staff and participates in a variety of charitable activities throughout the year. Many of its employees are active members of charitable organization committees and the company consistently makes monetary donations throughout the year to numerous charities.
If you'd like to help support Mikey's Way and pediatric cancer patients, there are a variety of options available. Download a donation commitment form to make an in-kind or monetary donation to the charity, or if you'd like be attend or sponsor the annual benefit, please click here for additional information.
About Counsel Financial
Counsel Financial is the largest provider of working capital lines of credit to plaintiffs' attorneys in the industry, having loaned over $1.5 billion exclusively to plaintiffs' attorneys in its 15-year history. Counsel Financial sets the standard for innovation and flexibility in its loan offerings, structuring terms that are conducive to the unique demands of contingency-fee practices. Leveraging 200+ years of internal legal experience, Counsel Financial has financed the growth of firms in every area of plaintiffs' litigation, including personal injury, mass torts, class action and labor and employment. The company is exclusively endorsed by multiple national and state trial organizations, including the American Association for Justice and The National Trial Lawyers.