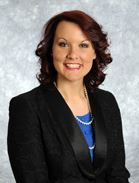 Cleveland, Ohio (PRWEB) June 05, 2014
In CHAMPS Oncology's most recent blog post, Where the Military and the Cancer Registry Meet, Rhonda Spoden shares her thoughts on the topic.
Last Monday, we remembered the brave men and women who've fought for our country and paid the ultimate sacrifice to protect our freedom. Members of the armed forces are true heroes. Spoden believes they (and their family members) should be given as much gratitude and as many opportunities as possible.
While thinking of the Memorial Day holiday, and with her own profession also in mind, Spoden was inspired with this week's blog topic - Where the Military and the Cancer Registry Meet.
Trends show the cancer registry profession is experiencing a workforce shortage across the country. Add to that the approaching requirement that all individuals abstracting in a cancer registry be Certified Tumor Registrars (CTRs) by 2015, and we can all agree this shortage needs to be addressed with some urgency.
As many know, higher education scholarships exist for military personnel and their spouses. But, what Spoden recently learned is that education to become a cancer registrar now aligns with their scholarship guidelines. What an exciting and mutually-beneficial opportunity for the military and the cancer registry! She hopes many of those in the military community will take advantage of this new opportunity to further their education and see how they can truly impact cancer care by becoming a CTR.
As more details about this opportunity become available from the National Cancer Registrars Association (NCRA) and elsewhere, she will keep readers informed in future blog posts.
Spoden closes her blog by asking readers to please leave a comment to share their thoughts on this mutually-beneficial opportunity for the military and the cancer registry.
To learn more about the CHAMPS Oncology Outlook blog, visit http://www.oncologyoutlook.com.
In this transforming healthcare environment of patient-centered care, CHAMPS Oncology - like cancer program administrators, clinicians, industry leaders - understands the importance of quality cancer information for administrative planning, clinical outcomes and performance measures to improve quality of cancer care. CHAMPS Oncology's team of cancer information specialists and multi-credentialed certified tumor registrars (CTRs) strategically partners with cancer programs nationwide offering customized strategies and solutions that best complement the respected cancer programs they are privileged to assist. CHAMPS Oncology specializes in cancer information management, cancer program consulting, informatics, data quality and education, and quality initiatives. For more about CHAMPS Oncology, please contact Toni Hare, RHIT, CTR, Commission on Cancer-trained consultant and vice president, at 216.255.3716 or by email.