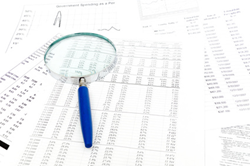 MilitaryRecord.org noted that there and many different types of discharge statuses and that their title alone can be misleading.
Denver, CO (PRWEB) March 20, 2014
MilitaryRecord.org is set to release a detailed report explaining the different types of military discharge statuses, the company said yesterday.
"One of the most common questions our customer service staff receives is asking about what the discharge status means in our report," a MilitaryRecord.org spokesman said. "Since discharge status is one of the most important sections of any military history report, we want to make sure our customers know exactly what each and every discharge status notification means."
MilitaryRecord.org noted that there are many different types of discharge statuses and that their title alone can be misleading.
"The military uses its own jargon that is not familiar to most civilians," he said. "For example, a 'general discharge' sounds fairly normal, when in reality it can be a giant red flag that this person did not live up to their military obligations. We want to make sure that people understand exactly what it means."
The report, which will be featured on the company's members' area, as well as their blog and social media channels, was compiled with the help of military experts, he said.
"We are writing this in plain English that anyone can understand," he said. "We think it will become a very valuable and popular feature of our site. It will break down exactly what you should think whenever you see any discharge status on a report."
If customers have any additional questions after seeing the report, MilitaryRecord.org customer service staff will be happy to address them, he said.
About MilitaryRecord.org:
MilitaryRecord.org is a public records database that specializes in providing military records to customers in the United States. Find out information such as discharge status, length of service, medals received, and more. Visit MilitaryRecord.org today to speak with a live representative, call 1-866-455-2257, or email Manager(at)MilitaryRecord(dot)org with any questions or concerns.