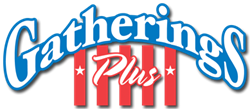 We have used Gatherings Plus in a couple previous reunions and they continue to provide service with professionalism and courtesy. - Millie Clayton (Group Planner)
Branson, Missouri (PRWEB) April 30, 2014
This month started out with the NAS Bermuda reunion in Charleston, S. C. April 13-16, 2014. They had 20 attendees led by Millie Clayton. This was the first time they used Gatherings Plus to arrange the Military Reunion. Activities ranged from Dinner at the Embassy Suites, The Patriots Point Tour and The Magnolia Gardens Tour. The perfect trip for such decorated men and women.
Next was The Little Bear Association. They're no strangers to Branson. This makes 3 years strait. This group had over 40 attendees starting on April 23rd at The Clarion Hotel on the famous 76 strip in Branson. Little Bear is a group of Vietnam Vets that served with the 25th Aviation Battalion. They fought for bases on or near Cu Chi Vietnam. They were pilots, mechanics, drivers, cooks and armament specialists.
The very next day Pam kicked off The USS Carpenter DD825 group in Jacksonville, FL with over 40 attendees Even though she was not able to be there in person this year the trip went great. 3 years in a row this group as come together in 3 different locations across the United States. Last year was in Erlanger, Kentucky and the year before that Las Vegas. It seems that even after active duty they have a sense of adventure. The USS Carpenter was a destroyer and named after Commander Donald M. Carpenter. Commander Carpenter's son, Pat and his lovely wife Ann also attend the annual reunion in honor of his father and the Carpenter crew. The ship had a long and storied history and was decommissioned in 1981.
The last Military Reunion for April was by far the largest with over 300 attendees. They arrived in Branson Missouri on April 30th. This is a very decorated unit, organized in 1865 and they participated in every major war since that time. They were instrumental in the hunt and eventual capture of Saddam Hussein. They were depicted in the movie Platoon and the television show Jericho. Ernest Hemingway was with this regiment during World War II.
Gatherings Plus is honored to have the opportunity to serve these former military men and women. Gatherings Plus has over 15 years of experience planning Military Reunions. To learn more on how to book a Military Reunion with Gatherings Plus visit the website - http://reunionpro.com.