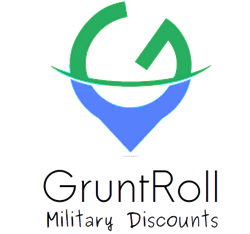 I knew there was a lot of room for improvement—and the military community deserves better.
(PRWEB) September 10, 2014
During the last six months, GruntRoll.com completed its trial phase and collected over 500k visitors—saving the military community and its Veterans millions of dollars this year in retail sales.
This military and Veteran discounts website accomplishes real-time database integrity through use of advanced syncing methods offered as partnerships with Yelp and Google Places. GruntRoll maintains a massive database of business locations offering discounts to those who dedicate their lives to protecting the American lifestyle. The organization began in February, 2013 but took special care to refine its user experience before official deployment. Founder Rick Kuehn believes in the "social review" concept as an application exclusive to the military--a community of twenty million combined members and Veterans.
Kuehn adds, "GruntRoll is a necessary solution for the military community. Like many others, I felt a bit embarrassed when asking for a discount. I didn't feel entitled to one--I simply wanted to take advantage when I could. I wished there was a way I could know beforehand, so I could patronize stores where I'd get a better price. I committed to solving this problem."
GruntRoll adopted a similar philosophy of Yelp, enabling a hybrid social informational platform for its visitors to give feedback and share experiences with other users. Visitors receive full access to all information without enrollment. In military slang, a "grunt roll" is a bundle of undergarments rolled together. When unraveled, the soldier has fresh socks, undershirt and underwear. It's "everything you need", says Kuehn--a former Marine who served tours in Iraq and Afghanistan.
Although GruntRoll maintains a non-profit stance, Kuehn states there could be an unobtrusive monetization strategy implemented in the future if it won't interfere with usability. Proceeds will benefit charities like Wounded Warriors, IAVA, and Fisher House.