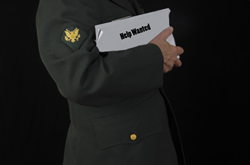 "We've broken it down into chapters, which we can publish as individual articles," he said. "This will make it easier for veterans to find exactly the information they are looking for to improve their lives."
Denver, CO (PRWEB) June 20, 2014
MilitaryRecordsData.com is about to launch a comprehensive guide to available veterans benefits, the company announced yesterday.
"Veterans are the truest American heroes," a MilitaryRecordsData.com spokesman said. "They've put their lives on the line for our country. But when they get back home to civilian life, many of them don't know about all of the resources available to them. And, more importantly, they don't know how to access them. We want to make that easier by providing information which will allow them to get what they deserve."
MilitaryRecordsData.com has worked with experts in veterans' affairs in order to create the guide, he said.
"One of the problems is that even when veterans find an information source, it's often written in government jargon that is hard for them to decipher," he said. "In other cases, access to benefits requires filling out complex forms that are difficult. We will translate the information into plain English, and then provide a step-by-step guide on how to fill out all of the forms."
MilitaryRecordsData.com will publish the guide on its website, through social media channels, and on its blog, he said.
"We've broken it down into chapters, which we can publish as individual articles," he said. "This will make it easier for veterans to find exactly the information they are looking for to improve their lives."
MilitaryRecordsData.com has been working on building the guide for the last three months, he said.
About MilitaryRecordsData.com:
MilitaryRecordsData.com is a public records database that specializes in providing military records to customers in the United States. Find out information such as discharge status, length of service, medals received, and more. Visit MilitaryRecordsData.com today to speak with a live representative, call 1-855-706-4710, or email manager(at)MilitaryRecordsData(dot)com with any questions or concerns.