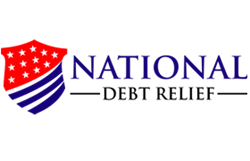 millennials are burning more cash than they should be putting away
Dallas, TX (PRWEB) December 12, 2014
National Debt Relief recently shared in an article published December 9, 2014 how millennials seem to be missing the mark when it come to saving. The article titled "Tough Saving Times For Millennials: What Can We Do About It?" talks about how millennials are faring with an improving economy.
The article starts off by pointing out that being able to save can help keep the finances of consumers from flying apart. Saving also helps consumers getting out of tight financial spots such as losing a job or having an emergency repair on the car or even at home. But one of the major problems is that when there is an increase in income, spending also increases instead of the amount that is put into saving.
The article shares that the economy is steadily growing but millennials are not saving as much as they should. Their parents are saving more than they are. Majority of the millennials are burning more cash than they should be putting away. They are able to put aside a few dollars a month but not enough to give them financial security.
One of the things that will be most affected with the lack of savings is student loan repayment. When borrowers get into a tight spot financially, they would have nothing to pull out and could land deeper in debt. Having a savings, or in this case some sort of emergency fund can help borrowers make the payment even while undergoing some financial challenges.
The article also shares that being able to start with investments early is another factor to consider when consumers are looking to start saving. The way it works is that it is hard to start getting into investments when people do not have any extra funds to put in. There are some who invests while on a very tight budget but this is a precarious position to be in.
Preparing for the future is another thing that consumers can do a little easier by saving every month. More than retirement, the article also talks about future plans such as taking out a mortgage loan or even buying a car. To read the article, click this link: [http://www.nationaldebtrelief.com/tough-saving-times-millennials-can/