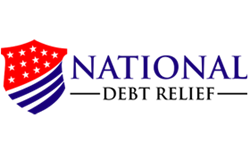 [the] seemingly casual way of making purchases on credit is scary because it is easy to forget just how destructive it can be
Los Angeles-Long Beach, CA (PRWEB) September 08, 2014
National Debt Relief shared in an article published last September 7, 2014 how millennials are using their credit cards. The article titled "Why Are Millennials Using Credit Cards For Small Purchases?" points out the fact that their habits includes the use of plastic credit even for small item purchases.
The article starts off by explaining how millennials are riddled with debt starting with the student loans from college. It is a great investment and one that can help land them in a better paying job but the college debt repayment is a big financial burden on the young consumers of the economy.
As they make their repayment on student loans, taking on credit card debt adds more financial pressure to a consumer. The fact that a this generation seems to lack financial literacy does not help relieve that financial stress. This is evident in the case of millennials using their credit cards in making even small purchases.
The article points out that this seemingly casual way of making purchases on credit is scary because it is easy to forget just how destructive it can be. It can also make consumers too reliant on credit cards when making any kind of purchase. There are a lot of millennials charging on their plastic credit.
One research by CreditCards.com shows how millennials use their credit cards for purhcases that are even less than $5. This can include coffee, newspaper and even chewing gum. The younger generation has formed a dependency on credit cards but as the age of the consumer goes up, the lesser their reliance are on charging against credit.
The article also shares that those who graduated or attended college are more comfortable in using credit cards. It is safe to assume that consumers with college degrees are more confident about their ability to pay back their charges. To read the rest of the article, click on this link: http://www.nationaldebtrelief.com/millennials-using-credit-cards-small-purchases/