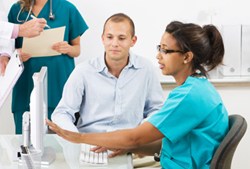 Being able to offer flexible day and evening programs will lift weight off of many a shoulder, while giving students a vehicle to open up more career paths. Improving the lives and careers of our students is what we aim to do each and every day.
Woburn, MA (PRWEB) August 01, 2013
Millennium Training Institute (MTI) is pleased to offer evening classes on both of their Woburn and Boston campuses starting in September 2013! Classes will run Mondays, Wednesdays and Thursdays from 5:30 to 9:30 PM.
Kevin O'Brien, CEO of Millennium Training Institute had received an overwhelming interest in evening programs from prospective students looking to take the next step in their education, but could not make their schedules work during the day. Now, these students can achieve their education and career goals without compromising other important aspects of their lives, such as childcare or earning a livelihood while in training.
All of Millennium Training Institute's day and evening programs qualify for funding for applicants eligible for veterans/military benefits, and can assist with the process of utilizing GI Bill benefits.
To learn more about programs at Millennium Training Institute, contact Gerry Dooley at 781-933-8877 Ext. 1006 or via email at gdooley(at)millennium(dot)edu
Millennium Training Institute can be found on Facebook: https://www.facebook.com/MillenniumTrainingInstitute
About Millennium Training Institute
Millennium Training Institute (MTI) is accredited by the Accrediting Commission of Career Schools and Colleges (ACCSC). The Accrediting Commission of Career Schools and Colleges is listed by the U.S. Department of Education as a nationally recognized accrediting agency. The school is also licensed by the Massachusetts Division of Professional Licensure, Office of Private Occupational School Education to provide both career and educational training to improve student's long-term career opportunities. MTI provides training in Business Administration & Bookkeeping, Business Services Administration, Medical Office Administration, Medical Administration & Billing/Coding, Clinical Medical Assistant, and Computer Repair and Networking.