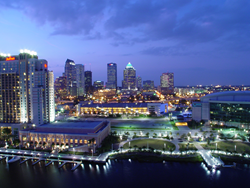 Tampa, Florida (PRWEB) July 31, 2014
Licensed Public Adjuster and owner of Miller Public Adjusters, David Miller, announces an expansion outside the Midwest to include a new office in Tampa, Florida. Their new Florida office will service the areas of west coast, central, and east coast Florida. Their main objective is to assist policyholders in the state of Florida, who have suffered any type of property damage loss and are in need of help settling their insurance claims.
Serving Wisconsin, Illinois, Minnesota, Indiana, Michigan, and now Florida, Miller Public Adjusters strives to be the most reputable public adjuster firm in the Midwest and Florida. This expansion will assist homeowners and business owners throughout east coast, west coast and central Florida, who have suffered property damage loss and need assistance with their insurance claim dispute.
Miller Public Adjusters are licensed and professional public adjusters, loss consultants, and content estimators who works on the behalf of commercial and residential property policyholders and not the insurance company. They are experts in performing successful representations for insurance claim disputes with any type of covered property insurance loss including interpreting insurance policies and negotiating a claim to obtain a more satisfactory settlement in the interest of the policyholder.
In Florida, many policyholders will be faced with a property insurance claim, such as wind/storm damage, water damage, or fire damage. Many insurance companies often low ball claim settlements, delay payments, or even reject claims altogether. By working with an experienced public adjusting firm like Miller Public Adjusters to represent you, the policyholder, you can ensure your interests are protected and will receive a fair and timely claim settlement.
Known for their work as policyholder advocates and insurance claim experts over the past few years, Miller Public Adjusters is a professional company on a mission to aid policyholders in their struggle to achieve fair compensation from their insurance companies. Mr. Miller said, "When my family and I lost our home and belongings due to a house fire, I finally understood there was a need for policyholder advocacy to achieve a fair settlement that is in the interests of you, not the insurance company. Since that day I made it my mission to make a difference and make sure no one has to go through the same battles and frustrations that I had to go through with my claim."
About Miller Public Adjusters:
Miller Public Adjusters was founded by David Miller who is a licensed public insurance adjuster to do business in Wisconsin, Illinois, Minnesota, Indiana, Michigan, and now Florida. Miller Public Adjusters represents homeowners or business owners with large or small fire claims, smoke damage claims, water damage claims, wind or storm damage claims, hail damage claims, and any other covered property loss claims. His firm assures clients will receive a successful claim settlement from their insurance company in the event of any covered property damage claim.
For more information about our new office in Tampa, Florida and how we can assist residential or commercial policyholders with their insurance claims, please visit Miller Public Adjusters.