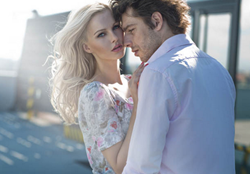 Is money the measure of success in society today?
(PRWEB) March 06, 2014
In today's materialistic society, it could be very challenging for people to find a loving soul-mate. The website MillionaireDate.org, however, focuses on fostering sustainable relationships. Thus, it brings measures that can enable people to overcome compatibility issues and develop long-lasting relationships. The site now adds a new topic of "Is money the measure of success in society today" for people to exchange their opinions on the topic. The discussion will ultimately help people to know each other and can also play a role in developing loving relationships between two people.
The topic is very relevant to today's materialistic society and it will encourage people to express their views in a candid manner. A person's stand towards the importance of money as a measure of success will clear his/her mindset. It will make clear what people want to achieve in life and how much they give importance to money and the materialistic happiness. From one's opinion, it will be more clear how much balanced approach he/she is adopting in life to remain happy and peaceful.
There are many people who give more value for money than anything else. Such people keep running after wealth in a restless manner. "There is no limit to earning money, and this is the reason why people never stop their quest for money. And in their endeavor, they often ignore many things that can bring them the real happiness," the spokesperson of the millionaire dating website maintains. He invites more and more people to participate in the discussion and which could be a way forward to find a loving and long-lasting partner.
The spokesperson reveals, "Since we are a millionaire match website and we are catering to the millionaires, it is important to make clear that money cannot always buy the real happiness. The objective of starting this discussion is to create a general awareness around topics of money, success and real happiness."
According to him, people who want to learn the real secrets of establishing a long-lasting and successful relationship would definitely come forward to express their points on the topic. People who want to participate in the discussion can visit the website http://www.millionairedate.org/topic_vote.
About MillionaireDate.org
MillionaireDate.org is the largest and most effective Millionaire dating site for successful singles and admirers. This is a special place to find love and romance with rich, wealthy, affluent, high class or successful singles. The site has a large number of members that include Executives, Doctors, Lawyers, Professionals, Millionaires, Billionaires, Entrepreneurs, CEOs, CFOs, Athletes, and beautiful Models, College Students, Actresses, Playmates, and the sexy Girls Next Door.
To learn more about this site,please visit http://www.millionairedate.org.