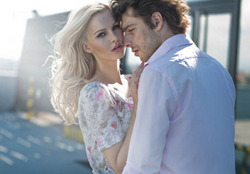 Millionaire Dating UK
London (PRWEB) March 03, 2014
Establishing a good relationship is a key factor in the life of every individual, and the Internet now greatly contributes to the networking of singles who would like to connect with other singles for relationship, business networking, or just for the fun of it. Today, Millionaire Dating, a network of dating sites for rich singles, announces the launch of its new website, Millionaire Match Maker for singles in the UK.
In a recent interview with the Dating Counselor of Millionaire Dating, it's been reported that a recent survey shows that many people from Europe would like to enjoy the kind of social networking that the dating site offers to rich singles in the US. In a bid to meet such a demand, Millionaire Dating now establishes a new version of its website in the UK.
"Today, the Millionaire Match Maker website is open to all categories of rich singles in the UK. Individuals who want to date millionaires can sign up for free and connect with other singles of their choice. As of today, based on feedbacks, reviews, and comments from industry experts as well as satisfied users, Millionaire Match Maker is rated as the best and the largest dating site for rich and successful singles and admirers in the UK," states the Dating Counselor of Millionaire Dating and Millionaire MatchMaker.
While speaking on the dating site, she confirms, saying, "Millionaire Match Maker is a networking platform where singles can search for other rich, wealthy, and affluent singles with whom they can share love and romance. Users can chat with their loved ones and share their photos. More so, date ideas are provided on a regular basis to help singles in their search for love."
The Dating Counselor further reveals that Millionaire Match Maker now boasts of different classes of users in the UK, and these include CEOs, successful athletes, celebrities, lawyers, doctors, millionaires, and billionaires. Interestingly, many of them are certified millionaires.
For more information on how Millionaire Match Maker helps singles in the UK to connect with one another, go to http://www.MillionMatchMaker.co.uk.