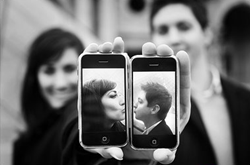 Millionaire Dating on Mobile
(PRWEB) February 25, 2014
The online media has emerged to be one of the biggest sources for people to stay connected. However, it is not only the existing connections that are maintained by the internet but also facilitates meeting new people as well. However, with so many options available for getting and staying connected such as Facebook and Twitter, it is difficult to find people matching your needs and standards. In an attempt to filter out the rich elites and get them connected Millionaire Match presents a new website of their own.
The website is a gold standard wealthy dating website which offers the members with amazing locations to find that special person. The service is available for the rich singles and the number of members on the website is highly useful for people using the services of the website. The entire idea is to connect men and women who are looking forward to friendship and love. The services are backed by the promoters who have an experience of connecting numerous millionaires to find their love in the last 10 years.
Presently, the site features over hundreds and thousands of members from across the world. It is certainly a new innovative platform which would connect men and women and helping them date or even get married by meeting online. In order to use this service people need to sign up and register on the website. Once they sign up and login to their accounts they are given the access of connecting and meeting with numerous millionaires from both local and international places.
The site has been tailored in a manner where attractive single women and men have the option to search and connect with their preferred partners. The profile of each individual on the website features all information regarding their place, designation, age, and preferences. In order to ensure that all the members are genuine and members are served with the best services the screening process has been kept pretty rigid.
The key element of this website is that the services can be used from a mobile device. Members need a smartphone and an internet connectivity to use the website and browse through the numerous profiles which have been featured. So it becomes very simple and easy for people to search and meet people from both their local region and with people around the world.
About MillionaireMatch.mobi
MillionaireMatch.mobi is an online dating website which is especially available for the rich singles and facilitates them to find their love through their mobile devices. With over 2,100,000 members from developed countries and about 300 people joining the website on a daily basis the site offers an option for all.
To join this mobile site,please visit http://www.millionairematch.mobi.